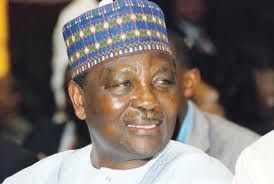 19 September 2012, Sweetcrude, PORT HARCOURT – NIGERIA'S former Head of State, General Yakubu Gowon (rtd) has called for an end to gas flaring in the country, saying the country will in the process have money for development projects.
Speaking, Wednesday in Finima, Bonny Island, Rivers State while visiting the Nigeria Liquefied Natural Gas, NLNG, plant on the Island, Gowon said the country lost over $2 billion last year through gas flaring.
He urged urgent action to ensure the successful completion of the NLNG Train 7 project, he expressed regret that Qatar has overtaken Nigeria, which once the fastest growing LNG source in the world, had hoped to become the leading country in the business.
"Think of how much cash, sorry gas, we burnt between when we found oil in 1957 and when Nigeria LNG was able to start monetising our gas resources in 1999.
"Last year, this country flared over 460 billion standard cubic feet of gas that, if processed and exported, would have fetched the country over $2 billion and minimised the health and environmental impact of gas flares," Gowon said.
Still lamenting the country's loss of the leadership of the LNG market, he said: "Nigeria LNG Limited used to be the fastest growing LNG plant in the world.
"But for the past five years, a country like Qatar has moved from 20 to 80 million tonnes range, whilst a country like Australia has made final investment decision to build LNG projects up to 80 million tonnes.
"I now understand that Mozambique and Tanzania will soon be joining the gas producers with the export of LNG".
He urged the Federal Government to ensure all the LNG projects were completed.