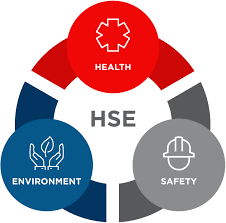 OpeOluwani Akintayo
Lagos — Health Safety and Environment, HSE experts have called on employers of labour to deploy necessary and modern technologies for the protection of their workforce.
This was said at the 2019 and maiden edition of the HSE Forum held in Lagos on Monday.
The forum hosted by the Onstream Group, a firm with over 40 years of international experience in onstream services and solutions, stated the goal of the planned yearly conference, as highlighting current HSE issues, provide a platform for healthy debate, and to present innovative solutions to be implemented in the workplace.
In her opening address, the company's General Manager, Farida Tukur, stressed the importance of companies to priotise employee health, safety and the environment.
According to her, implementation of safety technologies and training remain a challenge, advising that such should be at the forefront of the company's objectives.
"The goal of this conference is to provide the major industry players with concrete and innovative solutions to current HSE challenges", she said.
"HSE should be a subject that is critical in all sector because all companies must protect their businesses and their stakeholders' interest," Tukur added.
As the forum progressed, there were company presentations from the likes of Avantgarde Mgt Services, an arm of the Lagos State Rescue Unit by Mrs. Tolagbe Martins who highlighted the firm's achievements, and the need to put safety first.
She advised the public to make use of the 112 Lagos State emergency code in reporting cases of accidents, urgent medical attention, and violent incidences across the state.
The QHSE Manager of Falck Prime Atlantic, a safety, survival and emergency response,
training and consultancy services firm, David Musa said training and retraining of staff are important in maintaining a danger-free workplace and society.
Panel discussions from the Onstream Group, AMS, SGS, Falck Prime Atlantic, Aerial Robotix, Seplat, Schlumberger, Wecyclers, Del Waste Mgt, Oando and Romarong were also held, where the audience had the opportunity to ask safety-based questions and get responses from panelists.
The forum ended with an adopted communique by all and sundry, of the need to the people at the workplaces, secure assets and preserve the environment.