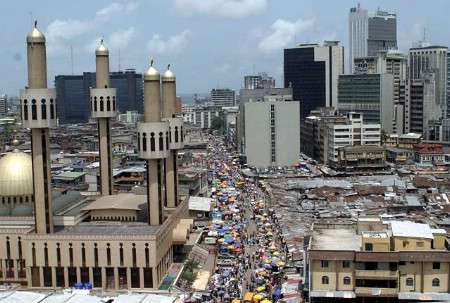 7 November 2011, Sweetcrude, Lagos – Indigenous companies operating in Nigeria's oil and gas sector have been asked to pay serious attention to the training and retraining of Nigerians in their employment to enable them acquire the necessary skills and expertise that will be crucial to the success of the Nigerian Oil and Gas Industry Content Development Act 2010 otherwise known as local content policy.
Group Managing Director of ARCO Petrochemical Engineering Company Limited, Mr. Alfred Okoigun said this at a farewell briefing for four senior members of ARCO Marine who were on their way to Fremantle, Western Australia for training on general vessel and crew familiarization.
According to Mr. Okoigun, the objective of the training was to enable all crew members to have a clear understanding of the vessel arrangement and operation in anticipation of delivery of vessels that would be deployed for smoother operations of the key players in the oil and gas industry in the Niger Delta.
The beneficiaries of the training are Mr. Joseph Odu, Chief Operating Officer, Tony Uvo, Chief Engineer/Project Base Engineer, Morrison Dudegha, Captain and Festus Nwasor, Electrical Supervisor and Project Base Engineer.
Mr. Okoigun disclosed that six members of staff of the ARCO Group recently attended a training course organized by General Electric Oil and Gas at its facilities in Port Harcourt.
The training centred on centrifugal compressors operation and maintenance gas turbines operation and maintenance as well as speed tronic mark VI operation and maintenance.
He said that the Managing Director of ARCO Pipelines Solutions Limited, a member of the ARCO Group, Mr. Pius Ajabhu recently returned to the country after undertaking a course in Executive Development Programme at the Manchester Business School in the United Kingdom.
In recent years, he had undergone eight training programmes while members of his management team had attended various training programmes at home and abroad.
Meanwhile, ARCO is sponsoring another member of its staff, Mr. Patrick Jessah on a six-month training programme for leadership development at Harvard Business School in Boston Massachusetts, beginning from January 2012.
The CEO of ARCO said that any company with passion to deliver excellent service in a competitive industry like oil and gas must place personnel training and manpower development on top of its priorities.
He said that ARCO's policy was geared towards making the Company a competent and diligent player in the oil and gas sector.
To do this, he added, members of its staff must interact with their counterparts from different parts of the world on the same training turfs to enable them to appreciate the common values that are pervasive in the industry all over the world.
He said that Nigeria should compare notes with other oil and gas producing countries and accelerate the pace of human capital development in the sector.
He cited Malaysia as an oil and gas producing country that had taken a commanding height in the sector as a result of relentless training of its indigenes in the various aspects of the operations of the industry.
Mr. Okoigun said: "Malaysia is now an exporter of skilled manpower in the global oil and gas business.
"Indeed, the development of the skills and expertise of indigenes is key to deriving maximum benefits from local content policy. Malaysia has passed that stage. It is already exporting the skills and expertise of her own people to other parts of the world". Nigeria, he said, should be mindful of the need to join the league of such nations.
The ARCO CEO said further that even as a one-year old company, ARCO sent 13 students of the Petroleum Training Institute, PTI, Effurun to Italy for training in instrumentation and control at the Nouvo Pignone engineering installations in Italy in 1981.
Over many years, it consistently provided overseas training attachment programmes for best graduating engineering students from PTI and the University of Lagos.
It has sponsored Nigerian technocrats and journalists to Italy, Brazil and Argentina to enable them to appreciate how these countries were making waves in the oil and gas related businesses.
He said: "The crisis in the Niger Delta interrupted the programmes. Now that peace has returned to the area, ARCO will revive the scheme anytime soon."
Mr. Okoigun said that while he believed that the Federal Government should intensify training of Nigerians in the various fields of oil and gas industry, indigenous companies should support such efforts with in-service training programmes that were capable of raising the profile of the indigenes in the sector without further delay.
"Overseas training in skill acquisition can be expensive. However, the benefits are quite rewarding in the end", he further said.