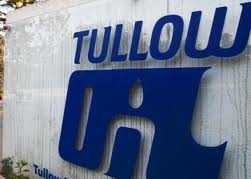 13 September 2012, Sweetcrude, NAIROBI – KENYA's first offshore gas discovery is encouraging but not large enough for commercial production, the East African country's energy minister has said.
UK's Tullow Oil and Australia's Pancontinental Oil & Gas announced on Monday their licence consortium's operator Apache had found gas in the shallow target of offshore Mbawa-1.
The well was reported to have hit 52 metres of net gas pay in the primary Cretaceous sandstone target.
However, Tullow said on Tuesday the well, which had now reached a total depth of 3151 metres, did not find any hydrocarbons in the deeper, secondary target.
The well will be plugged and abandoned, the company stated.
"The total amount of gas found is not sufficient in isolation to be commercial. We are however, encouraged that a reservoir containing hydrocarbons has been found," Reuters reported Kenya's Energy Minister Kiraitu Murungi as saying.
Apache said on Tuesday the well would have needed to contain at least around 3 trillion cubic feet of natural gas to make it worthwhile to install the infrastructure needed to produce, liquefy and distribute it.
Even so, Apache Kenya managing director Tim Gilblom said the find would encourage other companies holding licences in Kenya's other offshore blocks, including Anadarko and BG Group.
"The fact that we've proven that there is a hydrocarbon source below these basins gives them a higher chance of success, I would believe. So it's got to be good news for them," Gilblom told Reuters.
Apache will spend the next year interpreting the data from Mbawa to determine if the gas was dry or the result of an oil formation. It will then drill a second well in the L8 Block at the end of 2013.
"The key to remember is that we've proven that there is hydrocarbon source below Lamu basin offshore Kenya and now all we have to do is further characterise it to figure out where the best next place to drill is," Gilblom said.
Tullow exploration director Angus McCoss said the gas show was "an encouraging start".
"This is the first hydrocarbon discovery offshore Kenya and gives a clear demonstration of a working petroleum system," McCoss said in a statement.
"Although the deeper targets at this location were unsuccessful these results will be vital in evaluating the still significant prospectivity of this block," he added.
The offshore L8 Block containing the Mbawa-1 well is operated by Apache with a 50% interest. Origin Energy holds a 20% stake in the licence while Pancontinental and Tullow each hold 15% interests.