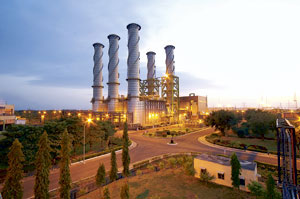 03 March 2013, Sweetcrude, Abuja – The Nigerian government has granted KEPCO, a Korean company 70 per cent of Egbin power plant in Lagos at a value of $407.3 million, about N64.35 billion.
Mr. Atedo Peterside, Chairman of the Technical Committee of NCP made the disclosure of the sale of Egbin power plant after a meeting of the council chaired by Vice-president Namadi Sambo at the presidential villa, Abuja.
He pointed out that he had also received confirmation of the 25 per cent payment made by Forte Oil for Geregu power plant from its chief executive officer, CEO, Akin Akinfetiwa, in the presence of State House correspondents.
While addressing journalists alongside the minister of communication technology, Mobolaji Johnson and acting director-general of the Bureau of Public Enterprises, BPE, Benjamin Dikki, Peterside disclosed that NCP also approved the sale of Omotosho and Olorunsogo power plants to the Chinese firm that was building them.
He said the Chinese firm was offered the right of first refusal for the plants worth $166 million, adding that government reached a pact with the firm to acquire 51 per cent stake on completion.
Recently, the NCP had signed an agreement with the preferred bidders to take over 10 distribution companies (DISCOs) and five generation companies (GENCOs).
Peterside also disclosed that Afam power plant and Kaduna distribution company have not yet bee sold, while Geregu, is currently valued at over $600 million, more than the $549 million it was valued at in 2007 when the federal government began negotiations to sell only 51 per cent equity of the plant to the same firm.
Sahara Oil and Gas, the Nigerian partners of KEPCO, are the same company that bought the Ikeja Power distribution company.
It will be recalled that Sahara and KEPCO had initially bought the Egbin power plant during the administration of former President Olusegun Obasanjo.
However, in 2007 when Umaru Yar'Adua came into office, he cancelled the sale among others, but the government did not return the money paid by KEPCO.