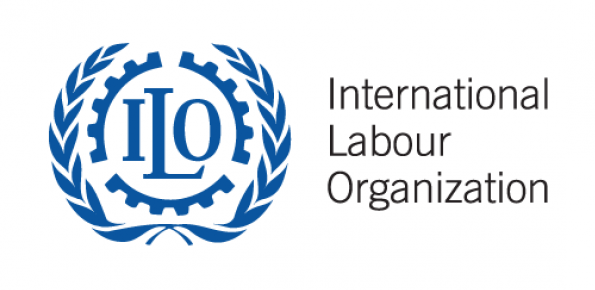 Micheal James
09 June 2018, Sweetcrude, Lagos — Member states of the International Labour Organisation (ILO), Shipowners and representatives of seafarers have received kudos for taking cognisance of the welfare of Seafarers in the amendments to the MLC 2006 Convention.
The Director-General of the Nigerian Maritime Administration and Safety Agency (NIMASA), Dr. Dakuku Peterside has commended them for the initiative.
Dr. Dakuku who spoke at the sidelines of an ongoing 107th session of the International Labour Conference taking place in Geneva Switzerland where the majority of the member states and stakeholders in the maritime sector overwhelmingly voted for amendments to the convention with special attention to seafarers welfare said that the development would encourage
professionalism in the sector.
He stated that with these amendments seafarers would no longer forfeit their remuneration in the event of their being kidnapped or captured by pirates or sea robbers during the course of their duty adding that the amendment is very relevant to areas still prone to sea robbery, kidnapping and piracy.
According to him "with the recent amendment, each Member shall require that a seafarer's employment agreement shall continue to have effect while a seafarer is held captive on or off the ship as a result of acts of piracy or armed robbery against ships, regardless of whether the date fixed for its expiry has passed or either party has given the notice to suspend or terminate it".
Speaking further, The NIMASA Director-General noted that another important clause of the amendment has to do with the area where a seafarer is held captive on or off the ship as a result of acts of piracy or armed robbery against ships, wages and other entitlements under the seafarers' employment agreement in line with relevant collective bargaining agreement or applicable national laws, including the remittance of any allotments as provided, shall continue to be paid during the entire period of captivity and until the seafarer is released and duly repatriated in accordance with set standard.
He further added that in case of death of the seafarer while in captivity, the amendments also ensured the applicability of the law until the date of death as determined in accordance with applicable national laws or regulations.
Dakuku noted that these amendments will go a long way in protecting the interest of seafarers in situations outside their control. He assured Stakeholders especially seafarers of renewed vigour on the part of NIMASA as the regulator in the enforcement of these provisions of the MLC 2006 as amended.
Also speaking at the event, the Minister of Labour Dr. Chris Ngige said Nigeria has recorded tremendous progress in protecting the rights of workers especially in the maritime sector where a lot of strides had been made.