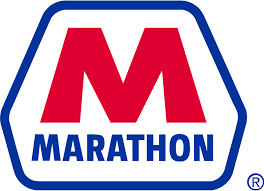 02 November 2018, News Wires — U.S. oil refiner Marathon Petroleum's third-quarter profit missed Wall Street estimates on Thursday, as higher costs offset gains from cheaper heavy crude.
Marathon said total costs climbed 22 percent to $21.73 billion in the quarter ended September, partly due to some pension settlement charges.
Marathon and other refiners process heavy crude, sourced from countries like Canada, to make petroleum and fuel.
But heavy crude prices have been driven lower by capacity constraints in Canadian pipelines.
Marathon, the largest U.S. refiner by capacity, said otherwise weak profit margins were buoyed by cheaper Canadian crude, which pushed margins up by 1 percent.
Net income attributable to Marathon fell to $737 million or $1.62 per share in the three months ended Sept. 30, from $903 million or $1.77 per share a year earlier.
Analysts on average had expected earnings of $1.70 per share, according to Refinitiv data.
Revenues and other income rose to $23.13 billion from $19.39 billion.
– Reuters