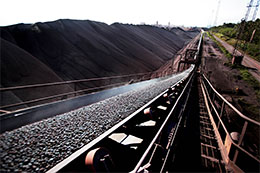 23 March 2013, Luanda – Angola's Minister of Geology and Mining, Francisco Queiroz says the government plans to raise the contribution of the mining sector to the state coffers.
It also plans to make the sector the largest sources of employment, with a view to improving people's living conditions.
The minister disclosed this in Luanda at the opening of the first national meeting of operators in the minerals sub-sector.
According to him, it is necessary to diversify mining exploration, increase tax and property revenues of the state and raise social investment in order to achieve the new target.
Queiroz reiterated the need for the establishment of synergies with the operators in order to enable diversification of mining activity in the country.