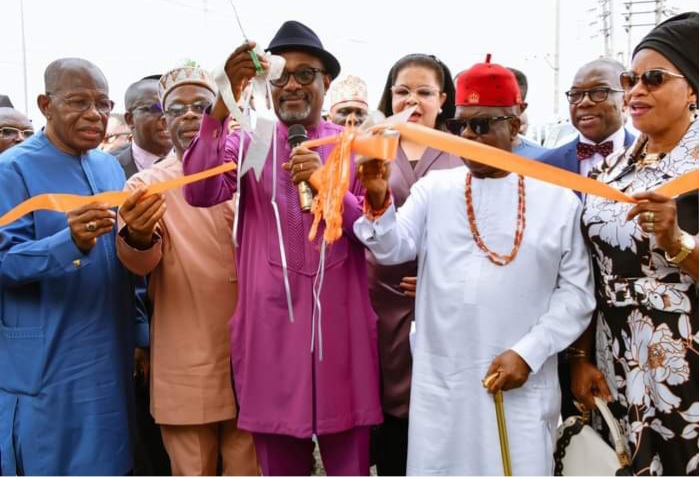 Mkpoikana Udoma
Port Harcourt — The Nigerian Content Development and Monitoring Board, NCDMB, has applauded the Petroleum Technology Association of Nigerian, PETAN, for contributing to the Board's goal of achieving 70 percent Nigerian content in the oil and gas industry by 2027.
Executive Secretary of NCDMB, Engr. Simbi Kesiye Wabote, particularly lauded PETAN's roles in creating employment opportunities for Nigerians, advocacy in the oil and gas industry, showcasing in-country capacity and capabilities and promoting in-country value retention for the prosperity of the people and businesses.
Wabote who spoke while commissioning
PETAN
secretariat at Trans-Amadi Industrial Area, Port Harcourt, Rivers State recently, explained that Nigerian oil and gas companies play crucial roles in the provision of services for the sustenance and growth of the Nigerian oil and gas industry.
According to him, the Board houses about 9,000 service companies registered in the NOGIC-JQS offering diverse services including engineering, fabrication, procurement, drilling services, logistics, exploration and seismic services, installation and commissioning, inspection and testing, project management, finance and insurance, and many others as listed in the NOGICD Act, 2010.
The Executive Secretary also commended the international and indigenous oil operators for their support to PETAN companies and the service industry.
"Your business principles and technical expertise have continued to rub off on Nigerian businesses in the delivery of their jobs. Building and patronizing local capacities and capabilities result in cost reduction, a reliable supply chain, and sustainable business operation."
The NCDMB boss further stated that Rivers State hosts the largest concentration of oil and gas service providers in Nigeria and commended the state government for creating the enabling environment for businesses to incubate and grow rather than relocating to other states.
He congratulated the Chairman of PETAN, Mr. Nicolas Odinuwe, for his re-election and charged him to continue to maintain a high level of integrity and professionalism and support other African countries in their quest to build capacities.
Earlier, PETAN Chairman, Mr. Nicolas Odinuwe informed stakeholders that the group comprises of over 100 members companies within different categories providing vast services in the entire value chain in the oil and gas industry and other sectors of the Nigerian economy and beyond the shores of the country.
Odinuwe also commended the Executive Secretary of NCDMB for supporting PETAN in ensuring local participation in the industry.