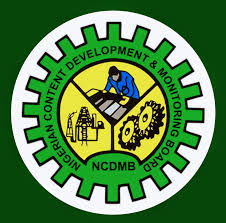 OpeOluwani Akintayo
Lagos — Executive Secretary of the Nigerian Content and Development Monitoring Board, NCDMB, Engr. Simbi Wabote has charged International Oil Companies, IOCs operating in Nigeria to leave good legacy projects behind as they progress in their divestment programmes.
The NCDMB's boss gave the advice during the Opportunity Session tagged 'Upstream Opportunities: IOC Perspective' at the just concluded 2-day 3rd edition of the bi-annual Nigerian Oil & Gas Opportunity Fair, NOGOF 2021.
According to him, leaving behind viable projects before transitioning from fossil fuel production to renewable energies would enable the IOCs to be remembered long after they might have left the shores of Nigeria.
"Shell has pulled out of Warri but what legacy did they leave behind in places like Oloiiri? I think the IOCs should begin to think differently as to living a good legacy behind in Nigeria.
"I don't want to mention names but we hear that all of you are divesting from Nigeria into renewables. What do you want to be remembered for?" he asked.
This year's NOGOF was themed; ''Leveraging Opportunities and Synergies for Post Pandemic Recovery of The Nigerian Oil & Gas Industry''.
Wabote had earlier highlighted areas of target for investors to take advantage of within the next two to five years in the Nigerian oil and gas sector.
According to him, the desired post-COVID19 level of opportunities cannot be harnessed by Nigerian companies without the domiciliation of critical infrastructure such as roads, power, trunklines, railways, and others.
"The Nigerian Oil and Gas Park Scheme, NOGaPS at Odukpani in Cross River state and the one at Emeyal-1 in Bayelsa state are at advanced stages of completion. There are opportunities in areas of manufacturing, logistics, security, facilities management, training, catering services, occupational health services, and many others.
"Just yesterday, I passed through the newly opened Bayelsa International Airport. The spanking new facility is breaming with opportunities and waiting for discerning investors to take steps to realize the first-mover advantage.
"The railways and the train stations, the Second Niger Bridge, the AKK Pipeline, and other infrastructure projects provide unique opportunities for investments and businesses to thrive", he said.