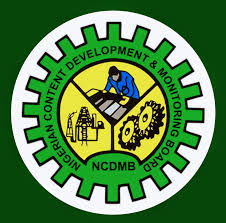 Yenagoa, Bayelsa — The Nigerian Content Development and Monitoring Board (NCDMB) recently conducted one-day workshops on the Community Content Guidelines (CCG) for contractors, youths and host communities in Port Harcourt, Rivers State; Benin, Edo State; and Warri, Delta State.
The workshops were aimed at enlightening host communities of their rights, obligations and privileges in order to increase local capacities and community participation in the oil and gas industry in line with the Board's mandate.
Delivering the keynote address, the Executive Secretary of NCDMB, Engr. Simbi Kesiye Wabote, represented by the General Manager, Corporate Communication & Zonal Coordination, Dr. Ginah O. Ginah explained that the workshops were targeted at exposing the host communities to the opportunities in the industry and increasing their participation in oil and gas operations.
"We are now going round the host communities in Nigeria to sensitize them on the Community Content Guidelines, so they can easily identify the roles they have to play as host communities and refer to the sections of the Guidelines while communicating with the oil and gas industry in their communities", Ginah said.
He further revealed that the Guidelines indicate that indigenes of host communities can be employed for certain kinds of jobs as well get opportunities to deliver certain projects. They can also be gainfully employed, and their competencies can be developed through relevant training opportunities. He added that thousands of young Nigerians have been trained and attached to various ongoing projects in the oil and gas industry, which had enabled them gain requisite industry experience and permanent employment.
While responding to questions from participants, the General Manager stressed that the Nigerian Content policy is about domiciliation of industry operations and development of local capacities. He charged participants to register on the Board's NOGICJQS database so they can benefit from the Nigerian Content Human Capacity Development Initiatives.
Also speaking in her presentation, the Manager, Nigerian Content Development Fund (NCDF), Ms. Fateemah Mohammed educated the participants on how they can access the Nigerian Content Intervention Funds (NCIF) for community contractors. She further explained that the fund is a loan facility introduced to boost local capacities and competencies to provide the needed manpower for local participation in the oil and gas industry.
The Zonal Coordinator, Delta/Edo Zonal Office, NCDMB, Mr. Isaac Akpan thanked the delegates for their participation and assured that subsequent editions of the sensitization workshops would be held in rural oil and gas producing communities.