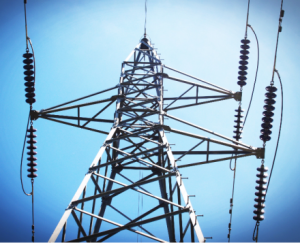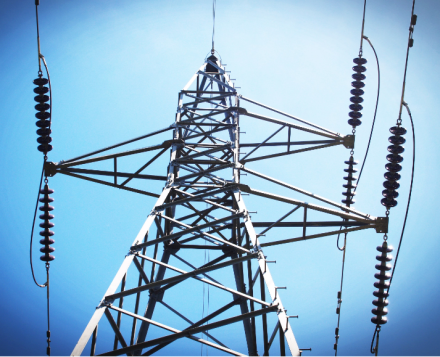 Abuja — The Nigerian Electricity Regulatory Commission, NERC, has launched an application aimed at helping electricity consumers report power outages and disruptions across the country.
NERC chairperson, Sanusi Garba, launched the application on Monday in Abuja, stating that the introduction of the facility was part of efforts to improve electricity services in the country.
"I think a lot of you can recall that we recently launched a new consumer protection regulation that provides timelines within which public utilities, and especially distribution companies (DisCos), are required to resolve complaints by customers.
"So, this particular app that we have launched today is supposed to assist the commission in monitoring that DisCos are actually complying with the standards set out in that regulation," Garba said.
According to him, the app was originally designed to assess the quality of power supply, but, NERC decided that it was better to have live data and effectively monitor the power distribution companies, also known as DisCos.
"We decided to start this launch with Abuja. There'll be a national rollout for all distribution companies. Such a massive application would require some test run and so on.
"So, AEDC (Abuja Electricity Distribution Company) is like a guinea pig for the app but we'll quickly expedite the rollout to other distribution companies but obviously the DisCos where we are having the highest level of complaints will be ranked higher in terms of the rollout," the NERC chairperson said.
Speaking at the launch, Christopher Ezeafulukwe, chairperson of the Abuja Electricity Distribution Company, praised the collaborative effort behind the app, emphasizing its potential benefits for all stakeholders.
He stressed that customer feedback is vital for distribution companies to improve services.
"I dare say feedback from our customers is actually for the distribution company, what I would call our feedstock.
"It is the raw material that we need to be able to deliver the services that we actually contract to provide.
"One big takeaway is that the app we're about to launch is a product of collaboration between the commission, the distribution company, and eventually the customers. It then implies that it's going to be a win-win for all of us.
"On the part of the regulator, it's already been said that it will be greater oversight and not just oversight for oversight sake but to ensure that value is not just being created but being sustained and protected.
"On the part of the distribution company, this will actually help catalyse more data-based decisions on our part," he stated.
NERC Commissioner of Consumer Affairs, Aisha Mahmud, who spoke on the functionality of the app, said the commission collaborated with DisCos to collect data on hours of supply to customers in various service bands.
"It utilises multi-channel approach. We liaised with the different distribution companies and obtained a lot of data on their customers," she said.
"So if you're a customer of a DisCo and you are being supplied by the DisCo, your information is already stored in that app," she added.
The commissioner continued:
"If you have a complaint on any outage, there are multiple channels. There is a web app and a mobile app, so you can download it on your phone through Apple or Google store. You just need your meter number.
"You download the app, you put your meter number and then after that, you log in your complaint and the app will automatically send a confirmation to the customers on that particular feeder of yours to find out if there is really an outage.
"If there is, then we need about two to three customers to confirm that there is an outage on that feeder.
"As soon as they confirm that, the app will send that confirmation to the DisCo with a resolution timeline and as soon as the DisCo resolves this complaint, then the DisCo will update the app saying 'we've resolved this complaint' and the app will automatically send another confirmation request to those customers on that particular feeder."