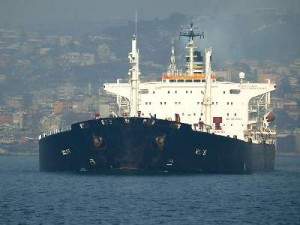 14 July 2012, Sweetcrude, ABUJA – NIGERIA has finally signed contracts allocating supply of its oil in the coming year in a string of deals worth around $60 billion.
The Nigerian National Petroleum Corporation, NNPC, awarded 50 companies 1.59 million barrels a day of oil for the period from August 2011 to July 2013, a list of term contracts seen by Dow Jones Newswires showed Friday.
Based on the current price of Brent crude, the supply deals are worth $159 million a day, or just under $60 billion a year.
The process of allocating term supply has dragged on for months, creating uncertainty in the market over future supply due to a dispute in Nigeria over the initial terms of application.
Africa's largest oil producer first invited companies to apply for term contracts in late March, but this deadline was extended later after the state-owned oil company was accused of favoring international companies and ignoring the Nigerian Content Act.
The Nigerian Content Act was passed in 2010 in a move to increase Nigerian companies' role in the country's oil industry.
Unlike last year, when big trading companies like Trafigura Group, Vitol Holding B.V. and Glencore International Plc were awarded large volumes of crude, this year their allocation was halved, the list showed.
The number of companies to receive term supply rose from 45 in 2011 to 50 in 2012 with a large number of Nigerian companies included in the mix.
However, traders on the West African market said many of the barrels would likely end up with the usual suspects – trading companies or oil majors – despite the large volume of term contracts awarded to new participants. Many of the smaller companies are expected to sell on their allotted volume to the larger players.
"The question is where those barrels will end up…if (the companies) front majors or traders," said one trader with large international oil company in Nigeria.
Asian companies, Indian Oil Corporation and Sinopec, continued to receive the largest volume of oil under the term contracts, with both companies set to receive 60,000 barrels a day each.