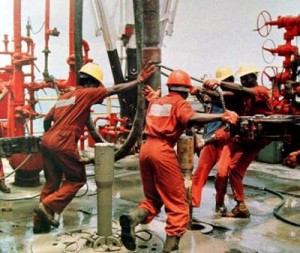 16 August 2012, Sweetcrude, ABUJA – Nigeria is not qualified to be called an oil-rich country, Prof Asisi Asobie, former chairman of the Nigerian Extractive Industries Transparency Initiative, NEITI, has said.
This, according to him ,is so because the nation's per capita income is very low in comparison with other petroleum exporting countries.
Asobie, who spoke in Abuja at the inauguration of Media Initiative for Transparency in Extractive Industries, MITEI,), maintained that "contrary to popular notion, Nigeria is not among the topmost petroleum rich countries."
According to him, of the world 's top 40 per capita petroleum producers in 2003, Nigeria ranked 37th, stating that in that year, the five most petroleum-rich countries, on a per capita basis, were Qatar, United Arab Emirate, Norway, Brunei and Kuwait.
He stated that each produced an average of 300 barrels of oil equivalent or more per head in 2002/2003, adding that a newly emergent top producer is Equatorial Guinea, which occupies the sixth position.
Nigeria's petroleum production in 2003, he said, was equivalent to only seven barrels of petroleum equivalent per person per year, in 2003, " worth only a net $140 for every Nigerian compared with a Gross Domestic Product of $800 per capita in the same year."
Asobie noted if what each Nigerian can get from petroleum is N21,000 per annum, were the net revenue to be shared equally among Nigerians, it means that Nigeria cannot be transformed by petroleum alone.
Also speaking at the occasion, NEITI Executive Secretary, Mrs. Zainab Ahmed, urged MITEI to serve as a strong independent platform for effective dissemination of NEITI audit reports. She also urged MEITI to serve as an independent platform for public feedback and provide complimentary platform for social mobilisation.