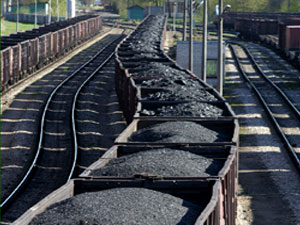 27 August 2013, Lagos – Nigeria has pledged its commitment to partner genuine investors in clean coal-to-power technology from Poland, as the country is keenly interested to diversify and include coal as a sustainable part of its energy mix.
Minister of Power, Prof. Chinedu Nebo, told visiting Polish ambassador to Nigeria, Przemyslaw Niesiolowski, the country would welcome serious companies from Poland that are interested in taking advantage of the country's fledging coal to power initiative.
Also to buttress the federal government's commitment to encourage investments in coal-to-power technology in Nigeria, Managing Director of the Nigerian Bulk Electricity Trading Company Plc, NBET, Rumundaka Wonodi, recently disclosed the NBET had elected to design a standard investment securitisation framework to provide some form of comfort to willing investors.
Wonodi recently told members of the Independent Power Producers Association of Nigeria, IPPAN, that the framework would be tailored to meet the peculiar processes involved in coal-to-power technology.
But speaking with Niesiolowski in Abuja, Nebo stated  the coal-to-power framework was at the front burner of a recent mining summit presided by President Goodluck Jonathan and as such, the country is showing great commitment to further develop its use.
He said the abundant coal resources, which Nigeria is endowed with must be fully utilised, adding that with a clean coal-to-power technology, little or no emission is expected in the process of power generation.
"The Nigerian government is ready to concession large acreage of coal deposits to genuine Polish companies with guarantee yields for between 25 to 30 years as it would provide coal for the power plant to be built.
Such companies must have firm coal-to-power technology muscle, technical competency and the willingness to invest in terms of real direct investment, on the part of government, the policy frame work will be consistent, just as government is preferred to back-up efforts through partial guarantee," Nebo said.
Niesiolowski had earlier told Nebo that his visit was a follow-up on discussions at the state visit of Polish Prime Minister, Donald Tusk, to Nigeria,  in April, when a good number of Polish businessmen showed interest in Nigeria's coal-to-power technology and other renewable sources of energy.
He stated that his visit confirmed Poland's assessment of the magnitude of Nigeria's energy need as well as the commitment of the Nigerian government to reform of the power sector, adding that Polish investors have shown eagerness to invest in Nigeria's power sector.
But speaking to members of IPPAN, especially Zuma Energy Nigeria Limited, which is developing a 1,200MW coal power plant in Itobe Kogi state, Wonodi said although, there was no existing securitisation framework for coal power development in the country, the NBET was working closely with the ministry of power to develop one.
He informed that the NBET was undergoing constant recapitalisation to meet up with its financial obligations in the Power Purchase Agreements, PPAs, signed with various generation companies and that it currently has the financial comfort to pay off for power generated and purchased for as long as six months.
Members of IPPAN had stated their suspicious of the NBET been able to meet up with its obligations in the PPA. Their fears stemmed from the fact that NBET as a new company in the electricity market did not have a track record on which their trusts could be based.
They equally stated the poor contract commitment records of defunct Power Holding Company of Nigeria, PHCN, as one of their major reasons for doubting the ability of the NBET, adding that Nigeria's power industry whose capacity is heading towards 10,000MW requires improved securitisation base to give investors some good level of comfort.
– This Day