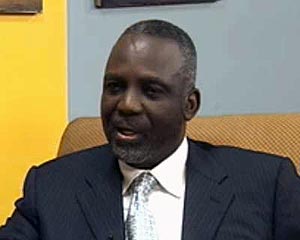 12 November 2011, Sweetcrude, Abuja – The Nigerian government says it is working towards making power available for local and foreign investors to reduce their power production cost and money spent on generating sets and diesels.
Minister of Power, Prof. Bart Nnaji, dropped the hint in Abuja on Friday, while presenting a paper entitled: "Power Sector Reform in Nigeria", at the 17th Nigerian Economic Summit.
Nnaji said that the Federal Government had in the last one year generated 1,500 Mega Watts (MW) in addition to the existing 2,500 (MW).
He said, "We have generated a total of 4,000 MW plus 3,000 MW of spinning reserve and for a country of more than 167 million people, 4,000 MW is nothing to us."
The minister said that the cost of generating power was capital intensive, as more than one million dollar was required to generate one Mega Watt.
According to him, two million dollars will be needed to ensure that power generated are transmitted and distributed to the consumers.
Nnaji said that the government had a short term goal, which is aimed at implementing Electricity Power Sector Reform Act of 2005.
He said the government's target was to increase power supply from 4,500 MW to 5,000 MW between 2011 and 2012.
"We are planning to increase power capacity to 7,000 MW between 2013 and 2015. Also Nigerian power will be stabilised and sustained between 2016 and 2020,'' the minister said.
He gave the assurance that all power projects would be effectively monitored by the Presidential Task Force on Power.
According to him, Nigeria needs to increase its power tariff in order to meet international standard.
"Malawi, Nigeria and Zambia recorded low payment of tariff in Africa, while Chad, Cape Verde, Madagascar and Uganda paid high,'' Nnaji said.
He said that the Federal Government would subsidise power tariff for poor rural and urban dwellers in the next three years.
The Minister said the subsidy fund would be paid to the affected distribution companies to enable the poor in the rural and urban areas to make use of power at affordable rate.
He said that the government's action to implement the subsidy was in line with the Electricity Power Sector Reform Act 2005.