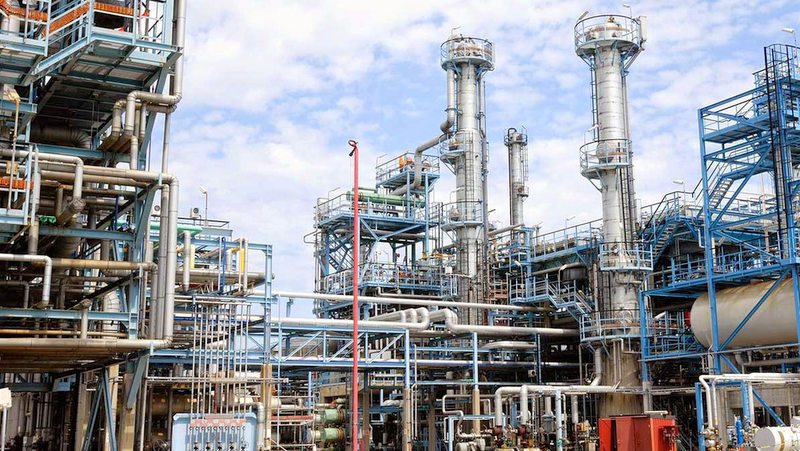 OpeOluwani Akintayo
Port Harcourt — The Nigerian National Petroleum Corporation, NNPC, has said lack of production from the country's four refineries is due to ongoing rehabilitation works on the facilities.
The explanation came since the refineries had not refined a single drop of product for a period of almost one year.
"No white product was produced in January 2020 and apparently for the past seven consecutive months", the Corporation said in its latest report.
No drop of petrol or kerosene was produced by any of the refineries for eight straight months.
According to the report on refined white products (petrol and kerosene) from local refineries showed that from June 2019 till January 2020, the facilities refined none of the identified finished products.
It was further observed that the last time the refineries produced Premium Motor Spirit, otherwise called petrol, was in May last year.
The same scenario also applied in the production of Dual Purpose Kerosene, often referred to as kerosene, as the last time it was refined by the facilities was in May 2019.
Refineries under the management of the NNPC are the Kaduna Refining and Petrochemical Company, Port Harcourt Refining Company and Warri Refining and Petrochemical Company.
An analysis of the figures should that in January, February and March 2019, the refineries produced 45.5 million litres, 44.1 million litres and 44.1 million litres of petrol respectively.
Also, in the same first three months of last year, they jointly produced 36 million litres, 36.1 million litres and 38.2 million litres of the DPK respectively.
But in April last year, their production of the PMS and the DPK crashed to zero, meaning that they refined no white product in that month.
In May 2019, they produced 9.1 million litres of petrol and 4.9 million litres of kerosene.
But from June last year till January 2020, no drop of petrol or kerosene was produced by the refineries, as they recorded zero all through the eight-month period.