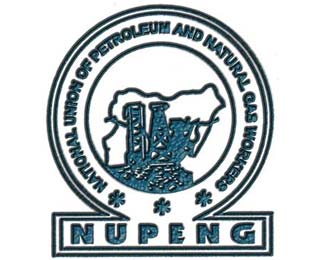 Matthew Asabor
Lagos – The National leadership of Nigeria Union of Petroleum and Natural Gas Workers (NUPENG) has an alarm over move by Shell Petroleum Nigeria and one Mr. Adolor Uwamu of Valiant Energy Services to defraud another set of Workers' terminal benefits as they have bluntly refused to pay the previous thirty-nine workers they sacked since 2019.
In a statement, the National President, NUPENG, Comrade Williams Akporeha disclosed that the Union is urgently drawing the attention of the general public, Security Agencies and all regulatory agencies in the Oil and Gas Industry of another sinister plot of Shell Petroleum Nigeria and its contractor.
'You will all recall that Mr. Adolor Uwamu still remains a fugitive to security agencies and various regulatory authorities in the Nigeria Oil and Gas Industry for his refusal to pay the final entitlements of workers he wrongly sacked since 2019'
'The current sinister plot got leaked to the workers he engages on Borr Friggs rig of Shell location (ERA Field) drilling for Shell Petroleum Nigeria under the same Valiant Energy services a contract that is set to round up not later than 17th October 2020' he revealed.
Akporeha reiterated that the news about the callous plot and realities of the harrowing experiences of the unfortunate 39 workers sacked previously prompted the workers to immediately demand for engagement with him and assurances of safe keeping of their terminal benefits.
He said rather than engaging the workers in negotiations over these demands, Mr. Adolor and his collaborators from their hideouts have been trying every tricks in the books to deceive and frustrate these workers.
The NUPENG boss stated that from a very reliable source, his latest plot is to use armed security agencies to forcefully evacuate these workers from the rig and it is on the strength of this information that they are alerting relevant agencies including the federal government, as they will not hesitate to escalate nationwide industrial action on behalf of these threatened workers who are ready to press for their rights and benefits.
He said they are disturbed and disappointed because SPDC remained silent and indifferent to the continued evasiveness of Mr. Adolor Uwamu of Valiant Energy West Africa from his responsibility to pay the terminal benefits of those workers he sacked previously despite all our letters and press releases.
Akporeha averred that they take into cognizance the sensitive nature of this unfolding crisis and the collateral damage it could have on the country's economy if they escalate the industrial action but having realized the danger their members are likely to face and fraudulent attitude of Mr. Adolor which is capable of plunging the nation into industrial disharmony, it then became necessary for all concerned parties not to treat this matter with levity.
NUPENG said in the light of the above, they implore all relevant stakeholders in the industry including the Department of Petroleum Resources (DPR), GMD of Nigerian National Petroleum Corporation (NNPC), the Ministry of Labour and Employment, Ministry of Petroleum Resources, the Nigeria Police, Department of State Services (DSS) to live up to their responsibilities by fishing out Mr. Adolor Uwamu so that he can be compelled to pay the terminal benefits of the affected workers which is already taking longer than necessary and make clear commitments for the payment of terminal benefits of those workers that will lose their jobs very soon due to the end of contract he has with SPDC.
'The general public should note that NUPENG should no longer be blamed for any industrial actions our members may deem fit to express their grievances over the lawless attitude and dubious actions of Mr. Adolor Uwamu and his collaborators' he said.