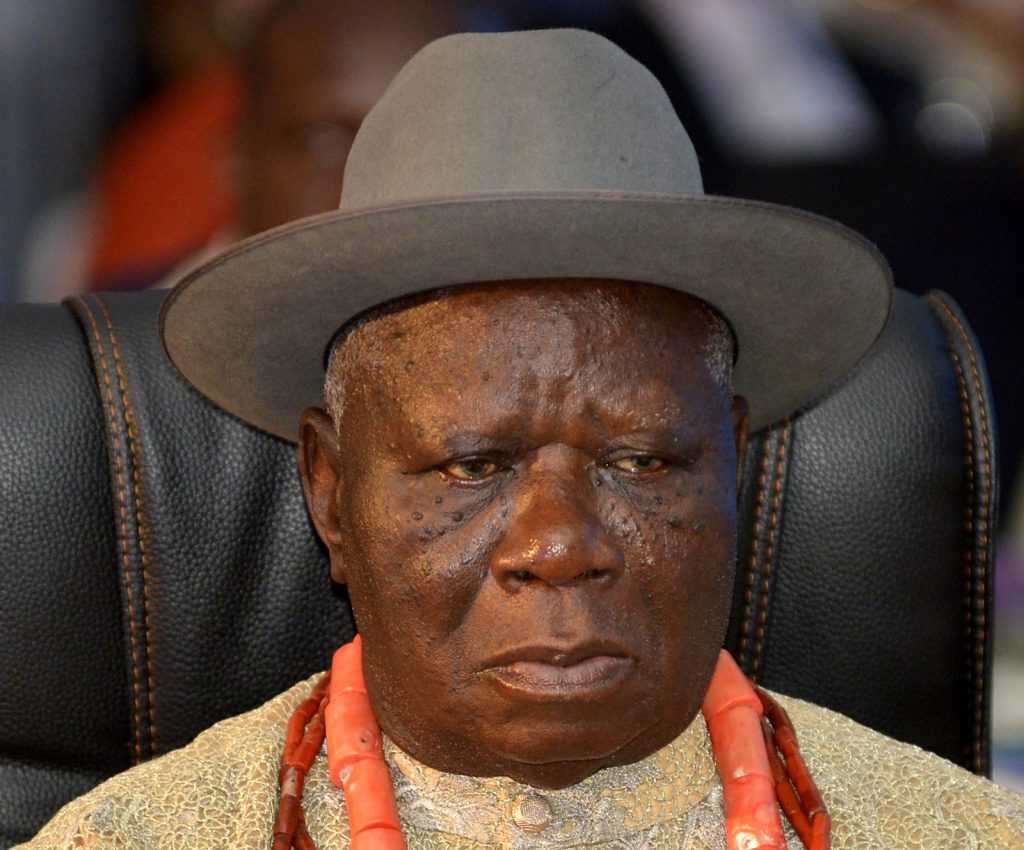 Oscarline Onwuemenyi
27 January 2018, Sweetcrude, Abuja – The Pan-Niger Delta Forum (PANDEF) has initiated moves to resolve the face-off between Shell Petroleum Development Company (SPDC) and the Belema Community in Kula Kingdom of Akuku-Toru local government area of Rivers State.
Youths from Belema community have in the past five months occupied the Belema Flow Station, a facility belonging to Shell, in their demand for the multinational oil company to leave the community following alleged ill-treatment.
The moves to resolve the rift was part of the agenda of the emergency meeting of PANDEF, held in Kiagbodo community in Delta State and was presided over by elder statesman and Ijaw leader, Chief Edwin Clark.
Speaking when PANDEF delegation visited communities in Kula Kingdom yesterday, leader of the delegation, Elder Ogoriba Timi Kaiser Wilhelm, urged the people to remain peaceful and protect the facilities in their community.
Wilhelm, who is also a member of the Presidential Committee on Niger Delta, stated that PANDEF will do everything to bring justice to the people.
Responding on behalf of the people of Kula Kingdom, the traditional ruler, King Biobelum Oko, said Shell has been declared persona-non-grata in the kingdom.
Oko said, "An attempt to renew Shell licence in OML 25 means death sentence to Kula people called on international community to come to their aid. We will use all peaceful way to follow it up. Give Belema oil and gas OML 25 please."
The delegation which went round with newsmen to inspect some of the oil installations in OML 25, visited Offoin-Ama community where the community head, Chief Ibiosiya Nathaniel Sukubo said there are no basic amenities in the community provided by Shell as part of their Corporate Social Responsibility (CSR) to the host community.
At Belema community, a youth activist, Prince Datonye Sukubo, said the oil giant does not have any programme for the youths of the kingdom, pointing out that "for over forty years of operation there is nothing to show for.
"Belema oil and gas an indigenous company who is currently operating OML 58 and who is also their son knows their plight, he should take over OML 25."