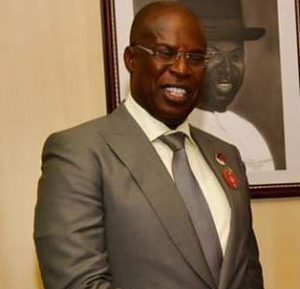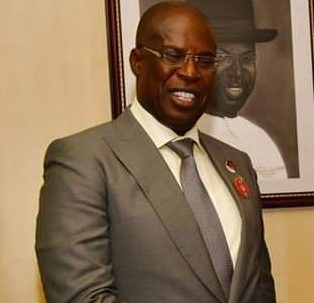 *Calls for collaborations on research funding
*As NCDMB develops 10-year R&D roadmap
OpeOluwani Akintayo
Lagos — The Minister of States for Petroleum Resources, Timipre Sylva has launched the Nigerian Content Research and Development Fund, while advocating a collaborative approach and funding to research and innovation in the country.
He made the call at the 2nd Research and Development Fair and Conference hosted by the Nigerian Content Development & Monitoring Board, NCDMB on Thursday in Bayelsa State.
According to him, underfunding of R&D reflects on Nigeria's overdependence on foreign goods and services.
This, he said, is unsustainable if the sector is serious about building a national technological capability that will drive economic growth.
"It is my firm belief that this trend can be mitigated through a collaborative approach to research and innovation. It is important, however, to clear up a certain misconception: The funding of research is not the sole responsibility of National Governments, rather, big spenders on research and development globally come from the private sector", he said.
In 2019 private sector practitioners in the ICT hardware & electronic equipment sector, pharmaceutical & biotechnology sector, automobiles and components sector cumulatively spent US$528bn on R&D representing 22% of the US$2.3 trillion global R&D spend. In India, the private sector contributed 38.1% of the country's R&D spend.
"It is necessary to reinforce the importance of our local service companies to embrace investment in R&D as a key component of their business model," he said.
The Minister officially announced the creation of the Nigerian Content Research and Development Fund with an initial seed capital of $50 million.
The fund is designed for application in the following areas; establishment of Research Centers of Excellence, funding support for Research Commercialisation, funding support for Basic and Applied Research, and endowment of professorial chair.
"The fund, though clearly insufficient, signifies the premium the present administration places on growing Our Nation's research and development capabilities".
He encouraged the private sector to replicate the global practice by complementing the Nigerian Content Research & Development Fund, and actively support the Government's drive in upscaling the national research architecture.
NCDMB 10-year roadmap
Following a painstaking forensic analysis of the research eco-system in Nigeria and the anticipation of the industry, NCDMB has developed a 10-year R&D Roadmap to set the agenda for its interventions on R&D.
The roadmap was also formally launched by the Minister.
The Roadmap is anchored on 8 success pillars – funding, infrastructure, capability, commercial framework, collaboration, governance, legal framework and enforcement.
"The 8 success pillars collectively implemented will no doubt position our industry on the path of sustainable assimilation of products of Research in oil and gas operations.
"Beyond financial intervention, the industry must challenge the local academia with its research problems, to ensure the development of homegrown technology and the retention of oil and gas spend in the economy", he said.