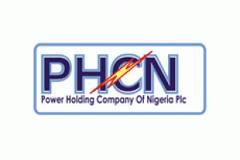 Victor Ahiuma-Young
7 December 2011, Sweetcrude, LAGOS – Members of the Senior Staff Association of Electricity and Allied Companies (SSAEAC) of the Power Holding Company of Nigeria (PHCN) in Abia State, have down tools and withdrawn their services in Umuahia over alleged attack on them by some soldiers.
President of SSAEAC, Engr. Bede Opara, said in Lagos, that one of the staff was abducted by soldiers and taken to unknown destination, adding that efforts to trace his where about had been unfruitful.
Engr. Opara said though the industrial action began Monday, the workers would not return to work until adequate security was provided to ensure their safety and working tools.
He alleged that some soldiers beat up PHCN workers in Afara, Umuahia, while on duty after vandalising their official vehicle.
According to him, "Some soldiers, who are also PHCN customers beat up our staff and smashed the wind screen of the company vehicle because the workers went to distribute electricity bills to them. The workers have vacated their offices and will not return until security measures put in place to protect their lives."
"One of the workers was taken away by the soldiers and efforts are being made to know his whereabouts since other workers have vowed not to return to work till the intervention of higher authority."
He said that the two unions of SSAEAC and the National Union of Electricity Employees (NUEE) had taken steps to report the incident to the management of the company to prevent future occurrence.