27 July 2015, Kaduna – Senator Shehu Sani (APC- Kaduna Central) on Sunday said removal of fuel subsidy was unacceptable because it would lead to untold hardship to the common man.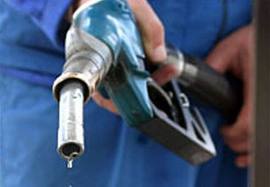 Sani said this in Kaduna during a courtesy visit to former Governor of defunct Kaduna State, Alhaji Balarabe Musa, at his residence.
According to him, I am from a civil rights movement, we struggle against the removal of oil subsidy.
" I remain so, I believe that fuel needs to be subsidised from the very fact that if it is removed, it will lead to untold hardship for the common man.
"Most importantly, we need to get our refineries back on track, we also need to ensure that fraudulent companies and personalities do not exploit our position on subsidy to defraud the nation."
The senator said subsidy was very necessary to Nigeria because most nations were giving subsidy to their citizens which was very necessary, and my position remained like that.
He lamented over the crisis rocking the National Assembly on the issue of alleged forgery in the senate rules.
"I got elected to the 8th Senate, I was provided with a document that I use, whether that document was forged, I cannot affirm it if it is forged.
Sani said that as far as he was concerned, that issue should not have gone to the police, because the police had no role to play in addressing the problem of the National Assembly.
"What I am saying, I believe the crisis rocking the Nation Assembly will be resolved, there are people who are committed to seeing that the problem is addressed.
"But the forgery problem is not the issue of the police but the issue of the senate.
"It is very painful after winning the election, the APC senators are still divided among themselves."
He said that President Muhammadu Buhari expressed his opinion to work with anyone who emerged.
"We should bury our differences to work together, though some senators still have those differences, but I am not one of them, and not one of those who went and elected the new leadership of the senate."
The senator said so much had been said on the crisis rocking the national assembly which was not in the best interest of the parliament, government and the whole country.
" I belong to those who believe to bury our differences so that the country can move forward and continue with our legislative duties, I have a commitment to those who elected me as a senator, " Sani added.
Responding, Musa also kicked against removal of fuel subsidy, saying it would be anti-people.
He also spoke on party supremacy, saying it was meant to build enduring democracy.
He thanked the senator for the visit and pledged to support issues that would enhance national development.
– NAN