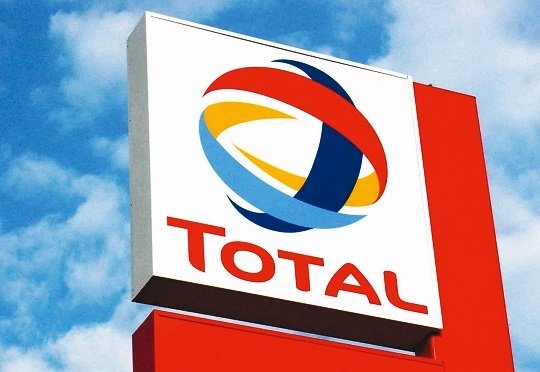 *Invests $10bn in Nigeria in five years
Mkpoikana Udoma
24 March 2018, Sweetcrude, Port Harcourt — French multinational, Total Upstream Companies in Nigeria has announced that safety remains its core value and the ultimate measure of its success in the oil and gas industry.
Total also announced that it has contributed over 2.3billion barrels of crude oil to Nigeria's production in the last five years and invested approximately $10billion in the country.
Speaking in Port Harcourt at the 2018 Marine Awareness Campaign, the Deputy Managing Director, Deep Water, Total Upstream Companies in Nigeria, Mr. Ahmadu-Kida Musremainsd the firm remain committed to Nigeria and will always seek ways to make positive impact in its business environment.
Musa explained that the aim of the campaign was to significantly reduce cases of boat accidents on the in-land waterways and make marine transport safer.
According to him, "Total and co-venturers in partnership with NNPC, decided to implement the Marine Awareness Campaign to enlighten boat operators by providing them with appropriate safety information, rules and skills to enable boat operators navigate in-land waterways in a safer manner.
"At Total, by making saftey our core value, we are reaffirming, in the clearest of terms that safety remains the ultimate measure of sucess in our industry. All our operations, whether onshore of offshore are guided by 12 golden rules, an internal safety tool that has helped us to turn our sites and offices into very safe work locations."
The Total Deputy Manager affirmed that the French oil firm have and will continue to contribute meaningfully to the overall development of Nigeria and its people.
He said in the course of doing business, the company has deliberately fashioned out some initiatives which are aimed at giving back to the Nigerian Society and the maritime awareness campaign was on of such initiatives.
"Total is proud of its contributions to the socio-economic development of Nigeria, Total upstream branch has added over 2.3billion barrels to Nigeria's production in the last five years and has also invested approximately $10billion in the country.
"Through decades of executing development projects, Total's activities have contributed to creating jobs and human capacity development in Nigeria.
"Our company, on a yearly basis, offers graduate and post-graduate scholarships, skills acquisitions, not only to the indigenes of the areas where we produce oil and gas, but to all eligible Nigerians," Musa said.