21 April 2015, Lagos – Barely few months after Schlumberger sacked 9,000 workers, the oil services company said it would cut another 11,000 from its workforce, bringing the total to 20,000, which represents about 15 per cent of the company's staff.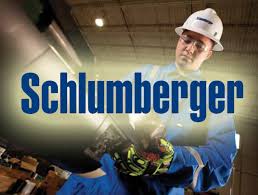 Following the decrease in the company's quarterly revenue for the first quarter 2015, the company said it would cut another 11,000 from its workforce.
Schlumberger said most of the decrease in the quarterly revenue for the first quarter of the year came from the "severe" decline in North America.
The Chairman and Chief Executive Officer of the company, Pall Kibsgaard said in a statement that Schlumberger first-quarter revenue decreased 19 per cent sequentially driven by the severe decline in North American land activity and associated pricing pressure.
Schlumberger said currency fluctuations in oil-rich and sanction-strapped Russia, as well as for OPEC-member Venezuela, led to reductions in international operations.
Most of the quarterly loss, however, was attributed to lower activity in the exploration and production side of the energy sector.
Kibsgaard said that, while global economic signs point to a steady increase in oil demand, reductions in spending on exploration and production should mean the market remains tight. Investments in North America alone, he said, are expected to be down more than 30 percent from last year.
"We believe that a recovery in US land drilling activity will be pushed out in time, as the inventory of uncompleted wells builds and as the re-fracturing market expands," he said.
"We also anticipate that a recovery in activity will fall well short of reaching previous levels, hence extending the period of pricing weakness," he added.
Baker Hughes last week reported 988 active rigs in the United States for the week ending April 10, down nearly four per cent from the previous week and 46 per cent lower year-on-year.
However, a decline in rig activity in the United States was not enough to stimulate oil markets responding to an increase in OPEC oil production.
Crude oil prices fell from an early Thursday surge on word that members of the Organization of Petroleum Exporting Countries increased production by 810,000 barrels per day, with Iraq and Saudi Arabia adding most to the gains.
Brent crude oil prices pulled away from $64 per barrel early in Friday trading, off a fraction of a percent to $63.85 for the May contract.
OPEC gains overshadowed concerns about simmering conflict in Yemen and lingering terrorism concerns in Iraq, which ought to have raised the prices of crude oil.
– This Day