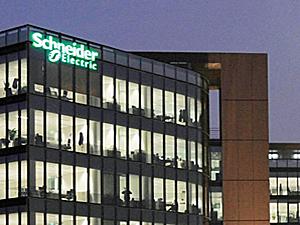 *Unveils support systems for products and solutions
28 April 2012, Sweetcrude, Lagos – Schneider Electric, the global specialist in energy management has launched a portfolio of services to optimize the efficiency and lifecycle of its customers' electrical installations.
A statement released by management of the company disclosed that this new business unit is in line with Schneider Electric's mission to be a dynamic and innovation-driven energy management specialist.
The services offered include an asset management programme aimed at optimizing the functionality of industrial sites and their facilities. The programme will cover preventive maintenance, emergency or routine spare parts delivery as well as emergency or planned on-site intervention. Other services on offer are installation audit and assessment, training, modernisation and electrical upgrade, lifecycle solutions for energy efficiency as well as customer international support.
Speaking about the new business unit, Schneider electric country president, Marcel Hochet stated that the creation of the services business unit will guarantee that Schneider Electric does not only support its customers with innovative products and solutions but truly accompanies them throughout the lifecycle of of their installations.
"Our mission as the global specialist in energy management is to ensure that our client's investments in energy efficient solutions and energy management software are supported with a management plan and robust services that secures optimal performance of equipment thereby delivering on Schneider electric commitment of up to 30% energy savings for customers" Mr Hochet added.
According to Obinna Uche, Services sales manager for Schneider electric "The Services are tailored to fit the exact need and budget of the client. Our wide range of MV and LV products and solutions allows us a lot of flexibility in preparing and responding to customers' request. The speed of our reactivity to emergencies on site is also unrivalled in the industry and the Services business will really serve to reinforce our leadership position".
Schneider Electric prides itself as a global specialist in energy management with operations in more than 100 countries. The company offers integrated solutions across multiple market segments, including leadership positions in Utilities & Infrastructures, Industries & Machine Manufacturers, Non-residential Buildings, Data Centres & Networks and in Residential. Focused on making energy safe, reliable, efficient, productive and green, the Group's 130,000 plus employees achieved sales of 22.4 billion euros in 2011, through an active commitment to help individuals and organizations make the most of their energy.