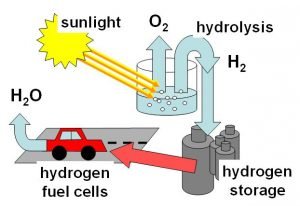 30 April 2018, News Wires – The energy provided by sunlight in an hour is equivalent to mankind's total energy consumption for one year, but the development of devices to turn this abundant natural gift into a feasible energy source for mankind had remained a challenge.
A new research, led by Govinder Singh Pawar — an Indian origin scientist at the University of Exeter in the UK — has given a ray of hope for the solar fuel.
According to the report, published in the journal Scientific Reports, the team of researchers developed an innovative method to split water into its constituent parts – Hydrogen and Oxygen – using sunlight.