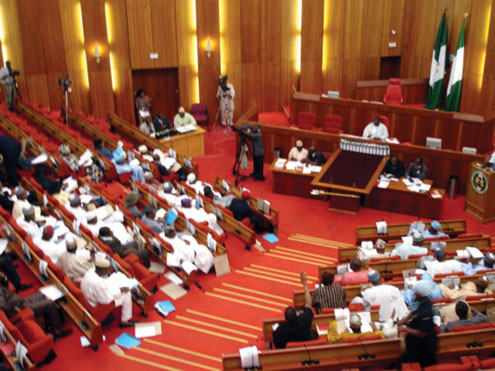 Inalegwu Shaibu
13 March 2012, Sweetcrude, ABUJA — The Senate has lambasted the Department of Petroleum Resources (DPR) over its inability to fast-track the installation of gas pipelines to facilitate the supply of gas generated in the country.
The Senator Nkechi Nwoagu-led committee on gas had summoned DPR to explain the continuous inclusion of the construction of gas pipelines across the country in the national budget since 2009 with a poor record of 8.3 per cent progress report.
The project for the installation of the monitoring equipment was contracted to Riverman by the DPR to provide definite figure on the amount of gas generated as well as revenue accruable to the country.
But the project has been left uncompleted since it was awarded in 2009.
The committee held the DPR responsible for the delay, stressing that it failed to enforce its powers to ensure that the IOCs comply with the installation of the gas monitoring device.
Nwaogu lamented that it was appalling that since 2009 only 10 out of the 116 projected installations across the country were completed.
She said: "We can't be saying we are seventh largest producer of gas and the records for the gas generation are abysmal. The commitment by DPR to perform is not there. We are being denied the revenue we are expected to derive from gas.
"You sit back and you are the regulator. Are the oil companies going to tell DPR when to allow them access to use the equipment before you enforce the compliance? For oil companies to tell you what they have and you record it is unacceptable."
Deputy Director of DPR gas, Mr. Oliver Okaraorjiakor, in his defence explained that the oil companies were hesitant to allow installation on grounds of compatibility of technology.
He also added that the IOCs were afraid that their systems would be hacked if the monitoring system was installed.