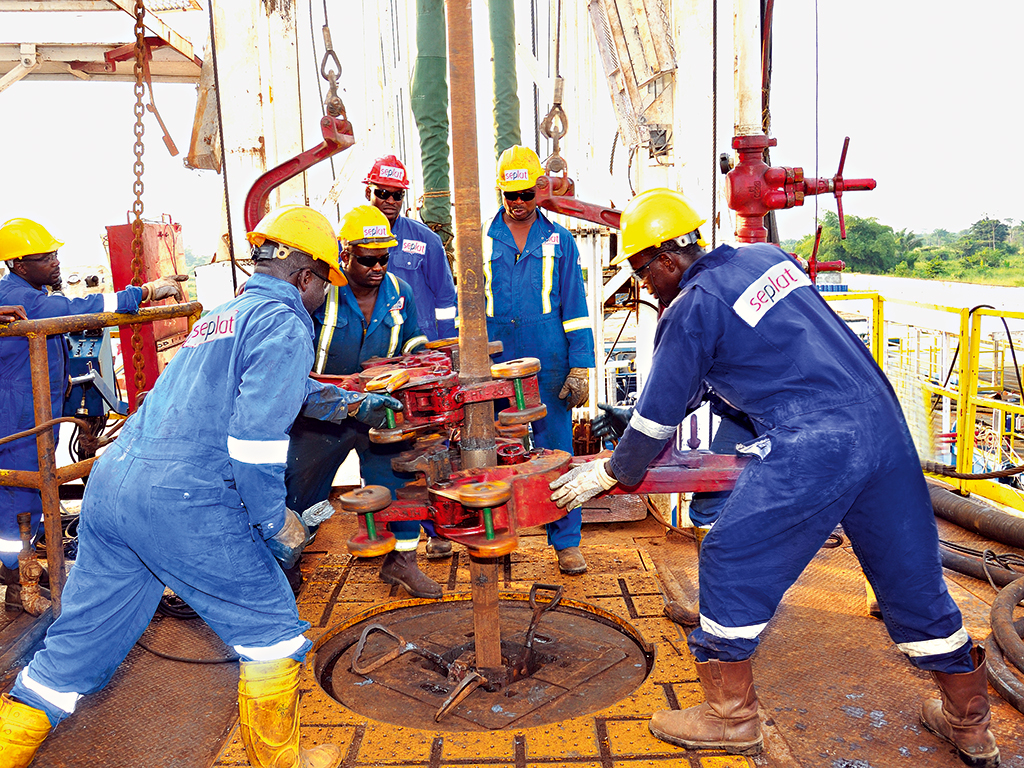 Oritsegbubemi Omatseyin
Lagos — Seplat Energy Plc, a Nigerian Energy company has reaffirmed its aggressive and unwavering commitment to sustainability and energy transition.
The company explained that its ability to maintain the lead in the Nigerian gas sector is hinged on a strong ESG (Environment, Social, and Governance) framework, which has provided the strong foundation for Seplat Energy's gas business and its decarbonization projects.
Chief Executive Officer of the company, Roger Brown, said this at the Society of Petroleum Engineers (SPE) Oloibiri Lecture Series and Energy Forum 2023, held at the PTDF Tower Abuja, themed: Effective Gas Resources Utilisation: A Lever for Enhanced Energy Security and Achieving Net-Zero Emission Goals in Nigeria.
Speaking during the Energy Forum Discussion Session, Roger Brown, who was represented by the Chief Operations Officer, Samson Ezugworie, noted that Seplat Energy has been leading in domestic gas supply in the country, with about 300scf/d, translating to about 30 percent of Nigeria's gas-to-power supply.
He reiterated the company's commitment to the energy transition, energy security, and sustainability, noting that Seplat Energy's CSR programs had grown over the years with immeasurable impacts on the people.
He said: "We have a very aggressive program to eliminate flares by 2024, through a combination of solutions. We have created a New Energy Directorate, with a mandate to look into the power and the entire energy transition value chain."
He said the company's primary commitment is to reduce its GHG emissions resulting from direct operations, adding that Seplat Energy has established a broad set of investment activities designed to reduce emissions from its operated facilities and offset residual emissions.
"Seplat Energy's Flares Out project, which forms part of our commitment to achieving net zero by 2050, is on schedule to reach the target of ending routine flares by the end of 2024. In 2022, improvements in the performance of the AG compressor in Oben and Amukpe, alongside regular asset integrity checks and other facility improvement activities, were effective and AG flare volume was reduced by 18.2 percent at Oben (5.7 MMscfd against 6.97 MMscfd in 2021) and by 39.9 percent at Amukpe (1.1 MMscfd against 1.83 MMscfd in 2021).
"Our diesel replacement program seeks to increase the use of gas, a less carbon-intensive fuel for power generation, and where feasible, solar power is also being considered. We are piloting solar at our Amukpe warehouse to power equipment on site and plan to power the security outposts located around our operations using solar energy in 2023.
"The company has committed $11.5 million in 2023 towards projects that will end routine flares in our operations, including $10.8million towards installing gas compression facilities at the flow stations in Amukpe, Oben, and Sapele, and $0.7 million towards incineration at the Amukpe flow station.
"Upon completion of these projects, Seplat Energy expects to improve its gas handling capacity and reduce flares by approximately 30 MMscfd in 2023 and 20 MMscfd in 2024, which will in turn monetize flare gas in line with its corporate strategy and the national flare gas commercialization initiative."
In addition, Seplat Energy has committed $1 million towards planting trees across Nigeria as part of afforestation efforts that will capture residual emissions. Its focus in 2023 will be on mobilizing community stakeholders and completing land acquisition to enable the commencement of tree planting in Imo, Edo, and Abuja.
Attendees at the event include Mr. Mele Kyari, Group Chief Executive, NNPC Limited as well as representatives from the Nigeria Upstream Petroleum Regulatory Commission (NUPRC), Nigeria Midstream and Downstream Petroleum Regulatory Authority (NMDPRA), oil companies, oil servicing firms, and a host of other Nigerian energy industry players.