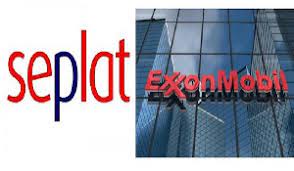 OpeOluwani Akintayo
Lagos — Seplat Energy has debunked reports doing the rounds that its deal to acquire the entire share capital of Mobil Producing Nigeria Unlimited from Exxon Mobil Corporation, Delaware has been canceled by the NNPC.
The clarification comes following reports that the Nigerian National Petroleum Corporation, NNPC Limited had exercised its right of first refusal as contained in the Joint Operating Agreement (JOA), leading to cancelation of the deal.
However, Seplat Energy in a statement to SweetcrudeReports on Monday, faulted the report, saying that "no event of termination has occurred", and that the Sale and Purchase Agreement, SPA "remains valid and subsisting".
"We have become aware of newspaper and social media reports that the Nigerian National Petroleum Company Limited ("NNPC") has exercised a right of pre-emption under the NNPC/Mobil Producing Nigeria Unlimited ("MPNU") Joint Operating Agreement ("JOA"). The Company wishes to clarify that the Sale and Purchase Agreement ("SPA"), earlier announced on the 25 February 2022, deals with the acquisition of the entire share capital of MPNU's shareholders, Mobil Development Nigeria Inc. and Mobil Exploration Nigeria Inc., being entities of Exxon Mobil Corporation registered in Delaware ("ExxonMobil"). MPNU, is not a party to the SPA and continues to hold its interests, rights and obligations under the NNPC/MPNU JOA.
"There are also some reports that the SPA between ExxonMobil and Seplat Energy has been terminated. Seplat Energy confirms that no event of termination has occurred, and the SPA remains valid and subsisting", the energy firm said.
SweetcrudeReports had, late last month, reported how the deal between Seplat and ExxonMobil costs the former a whopping $1600, https://sweetcrudereports.com/seplat-to-splash-1-6bn-on-mobil-producing-nigeria-assets/
The deal allows Seplat Energy Offshore Limited, a wholly owned Nigerian subsidiary of Seplat Energy Plc, to acquire the entire share capital of Mobil Producing Nigeria Unlimited from Exxon Mobil Corporation, Delaware.
A breakdown of the fund showed that the deal entails an SPA to acquire the entire share capital of MPNU for a purchase price of $1,283 million, plus up to $300 million contingent consideration.
Findings showed that although the duo already locked the deal, however, Minister of States for Petroleum Resources, Timipre Sylva is yet to give ministerial consent. The Nigerian Upstream Petroleum Regulatory Commission and the Nigerian Federal Competition and Consumer Protection Commission are also expected to give approval.
SweetcrudeReports had earlier reported how when finalised, the sale will include the Mobil Development Nigeria and Mobil Exploration Nigeria equity ownership of Mobil Producing Nigeria Unlimited, which holds a 40% stake in four oil mining licenses, including more than 90 shallow-water and onshore platforms and 300 producing wells.
Despite sale of some of its assets, findings showed that ExxonMobil will maintain a significant deepwater presence in Nigeria, including its interests in the Erha, Usan and Bonga developments via Esso Exploration and Production Nigeria Limited and Esso Exploration and Production Nigeria (Deepwater) Limited.
Liam Mallon, president, ExxonMobil Upstream Oil and Gas, and Seplat have confirmed SweetcrudeReports findings.
The transaction boasts to deliver: 186% increase in production from 51 kboepd to 146 kboepd, 170% increase in 2P liquids reserves, from 241 MMbbl to 650 MMbbl, 14% increase in 2P gas reserves from 1,501 Bscf to 1,712 Bscf, plus significant undeveloped gas potential of 2,910 Bscf (JV: 7,275 Bscf), 89% increase in total 2P reserves from 499 MMboe to 945 MMboe, includes offshore fields with dedicated, and an MPNU-operated export routes.
The deal is effective from 1 January 2021 for a consideration of $1,283 million, subject to lockbox, working capital and other adjustments at closing relative to the effective date.
The Transaction agreement also includes potential additional contingent consideration of up to $300 million in total, payable over the period 1 January 2022 to 31 December 2026, and contingent upon average Brent crude oil prices exceeding $70 per barrel and subject to MPNU's average working interest production exceeding 60 kboepd (JV: 150 kboepd) in such calendar year.
The consideration implies an attractive EV / 2P metric of $2.9/boe, with significant gas upside potential.
The MPNU portfolio primarily consists of a 40% operating ownership of four oil mining leases (OMLs 67, 68, 70, 104) and associated infrastructure (NNPC is the 60% partner), the Qua Iboe Terminal, 51% interest in Bonny River Terminal and Natural Gas Liquids Recovery Plants at EAP and Oso.
It does not include ExxonMobil's deep-water assets in Nigeria, as the firm said it will continue to operate its deepwater assets.
MPNU will operate as a standalone subsidiary of Seplat Energy and upon closing and following receipt of requisite regulatory approvals; Seplat Energy will align MPNU with its overall strategic goals and ESG objectives.
Financing the Transaction
The cash consideration payable under the transaction will be funded through a combination of existing cash resources and credit facilities of Seplat Energy, and a new $550 million senior term loan facility and $275 million junior offtake facility.
SweetcrudeReports also gathered that a global financing syndicate comprising Nigerian and international banks, as well as commodity trading companies is involved in financing the deal.
Also, contingent payments, if materialised on Brent oil price annual average above $70/bbl, will be funded through share of net cash flows from operations
Timetable and Conditions
The Transaction is classified as a reverse takeover for the purposes of UK Listing Rules relating to the Company's listing on the London Stock Exchange. Upon completion of the Transaction, Seplat Energy will need to re-apply for admission to the Official List. Accordingly, Seplat Energy will prepare a prospectus in respect of Seplat Energy as enlarged by MPNU in connection with the required reapplication for listing of such shares on the Official List and to trading on the London Stock Exchange's Main Market for Standard-Listed securities.
Under the Sale and Purchase Agreement, Seplat Energy will pay a deposit of $128 million, which will be applied towards the purchase price on closing. If the Transaction does not proceed, the deposit will be repaid to Seplat Energy where the agreement is terminated by Seplat Energy in certain circumstances.
The Transaction will not result in any changes to the Board of Seplat Energy. The Company currently expects the Transaction to close in H2 2022.
Follow us on twitter