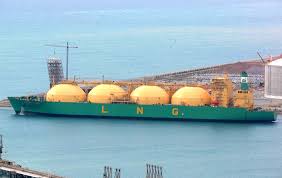 01 May 2014, News Wires – Anglo-Dutch supermajor Shell increased its stake in the proposed LNG Canada liquefied natural gas export facility in British Columbia as it formalised a joint venture agreement with three Asian partners.
Shell now owns a 50% stake in the project, up from the previously held 40%. It bought the stake for an undisclosed sum from Mitsubishi of Japan and and Kogas of Korea, which both gave up 5% stakes and now hold 15% interests. PetroChina retains a 20% stake in the project planned for Kitimat, British Columbia.
The partners on Wednesday announced the signing of the joint venture agreement, which "creates an operating entity that enables LNG Canada to progress the project and enter into agreements with potential suppliers and contractors".
"While we are in the early evaluation process and a decision to build the project is still a while away, this agreement reinforces our commitment to developing an LNG facility in British Columbia and allows us to proceed with the next steps in our project assessment," said Andy Calitz, CEO LNG Canada.
Initial technical work has been completed and the partners said they will now move forward on detailed engineering and design work and ongoing environmental assessments.
Calitz told reporters that a final investment decision is still between 18 and 24 months away. Construction on the two-train, 12 million tonnes-per-annum facility is expected to take about five years, with first LNG not expected until early next decade.
The project is expected to cost around C$4-billion (US$3.9 billion).
Each partner will be responsible for sourcing its own portion of the gas, in proportion to its ownership stake, Reuters reported.
"For every 100 cargoes that are produced, 15 will go to Kogas, 15 will go to Mitsubishi, 20 will go to PetroChina and 50 will go to Shell," the news wire quoted Calitz as saying, adding that further LNG sales announcements would not likely be forthcoming.
– Upstream