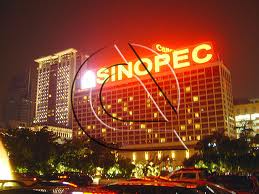 25 March 2013, News Wires – China's Sinopec has agreed to set up a joint venture with its parent company to buy $3 billion worth of oil and gas assets held by the latter in a bid to improve its profitability.
A wholly-owned subsidiary of Sinopec has entered into a joint venture agreement with China Petrochemical Corp (Sinopec Group) to acquire a 50% share in a number of Sinopec Group-owned overseas oil and gas producing assets with 310 million barrels in proven and probable reserves.
Sinopec chairman Fu Chengyu said on Sunday that the acquisition would further strengthen the company's crude oil reserves.
"This will also enhance our profitability and international competitiveness, as well as create long-term investment value for our shareholders," he said in a statement.
The deal will boost Sinopec's proven reserves by 9.1% to 3.1 billion barrels of oil equivalent, and its annual crude production would rise 11.2% to 365 million barrels, the company stated.
Sinopec said a year ago that it was considering buying more overseas upstream assets from its parent to boost oil and gas production and counter mounting losses from selling gasoline and diesel at state-controlled prices.
The company did not disclose details such as the location of the assets.
However, Reuters quoted Barclays Capital head of Asia oil and gas research, Scott Darling, as saying in a report that the assets were located in Kazakhstan, Colombia and Russia.
Sinopec officials were not available to confirm this.
Sinopec has spent around $40 billion buying global assets in the last three years, including the $7.24 billion purchase of Swiss explorer Addax Petroleum in 2009 to gain access to fields in West Africa and Iraqi Kurdistan.
Reuters quoted analysts saying that the parent may inject only as much as half of its global oil and gas reserves into Sinopec as it holds onto assets in volatile countries such as Syria, far from enough to cut the unit's exposure to unprofitable refining at home.
At least half of the group's overseas assets are in countries such as Syria, Argentina and Russia, where the reserves are either of poorer quality, too small or in areas fraught with high political risk, analysts said.
Sinopec made its first, and so far only, acquisition of overseas upstream assets in 2010, when it bought deep-water oilfields in Angola from its parent for $2.46 billion.
For the latest purchase, Sinopec will contribute $1.5 billion, using internal funds and loans, and will also take management control of the venture, it said.
The company on Sunday reported a 12.8% fall in 2012 net profit, due to a drop in revenues from its upstream and chemicals businesses.
Its refining division made an operating loss of 11.95 billion yuan ($1.92 billion) in 2012 under Chinese accounting standards, compared with a loss of 37.6 billion yuan the previous year.
*Danica Newnham