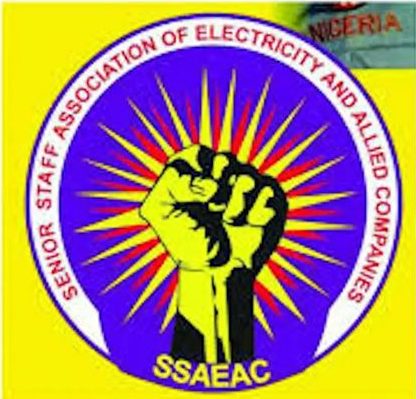 Mkpoikana Udoma
Port Harcourt — The Senior Staff Association of Electricity and Allied Company has warned that it will not condone any form of mistreatment of electricity workers, as well as unjust sacking of workers by electricity companies.
President General of SSAEAC, Engr Ben Chika, gave the warning during a visit to the Association's formations in River State.
Chika who visited electricity workers at the Port Harcourt Electricity Distribution Company and the regional office of the Transmission Company of Nigeria, along with executives of the Association, pledged to prioritized the welfare of electricity workers in the country.
He said since taking over, his leadership was already liaising with the management of TCN to hasten payment of allowances, grants and promotion of workers.
"As a union leader, I came to see my members to familiarize with them.
"All over the world there is economic downturn, but people must survive and workers must survive. While the (electricity) companies take measures to stay afloat, they should also note that it is a cycle of doom when a worker is sacked. A worker earns a living to feed his family.
"They (electricity companies) should also see how incessant sacking is reduced to the barest minimum.
"However, we will not tolerate a situation where at any flimsy excuse, the worker is asked to go home. And while they are sacked, their entitlements are not even being paid.
"The union will not condone any form of mistreatment of workers. No worker should be sacked unjustly."
The SSAEAC boss also cautioned electricity workers against acts capable of sabotaging their employers, such as fraud or corruption, warning that the union will always stand for what is right, and will support the dismissal of such worker by the company's management
"Unionism is a right for every worker in this country and for the management of any company to deny workers their rights, it amounts to slave labour and slave labour is an act punishable in the constitution of this country. So we will condone such acts.
"I have advised my members, a situation where our member is involved in fraud, we will stand with the management of the company. If any of our member is sacked based on theft or corruption in whatever form, we will support the management against our member."
Earlier, the General Secretary of SSAEAC, Nnamdi Ajibo, urged the management of Port Harcourt Distribution Company to prioritized the welfare of its workers in order to enhance productivity.
"Be kind to our members (your staff) especially regarding their welfare, provide working tools to minimize accidents. Report issues to us so that we can have a good relationship. Let us work together as one people with a common goal."
Follow us on twitter