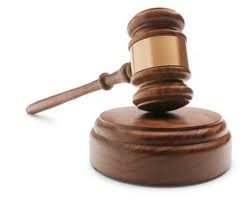 Samuel Oyadongha
5 December 2011, December, Sweetcrude, Yenagoa – An ex militant on Bayelsa State, arrested over his alleged involvement in the kidnapped of the paramount ruler of Atissa Kingdom, King Godwin Igodo, has been charged to court.
His case is expected to come today at the State High Court 6 in Yenagoa.
King Igodo, the paramount ruer of Atissa Kingdom in the Yenagoa local government area was kidnapped at his residence in Obogoro community on September 1st, 2011, by armed men among whom was the arrested ex militant.
The embattled monarch was eventually released on September 27, 2011 at Aboneman, Rivers State in Abonema local government area after payment of N12.5m ransom and recharge cards worth N150,000 by the family members of Igodo, according to security sources.
Parading the ex militant, identified as Promise Adegbe, aged 24, an indigene of Azuzuama in Southern Ijaw council area of Bayelsa State, at the state command of the SSS in Yenagoa, the Assistant Director Security, Mr. Didacus Egbeji said he (Adegbe) was part of the three man armed gang that violated the residence of the monarch and abducted him.
"Promise Adegbe is an ex militant belonging to the 'Young Shall Grow camp'. He confessed that himself, one Mikel, Osuo and Kingdom currently at large were behind the kidnap of Godwin Igodo. He also stated that he had collected
N50,000 as initial payment from the ransom and was to collect the balance when he was to return to Port Harcourt, unfortunately he was arrested before his intended return to Port Harcourt," Mr. Egbeji said.
According to the SSS Assistant Director, Security, the suspected who admitted to collecting N50,000 as initial payment from the ransom will be arraigned at the State High Court 6, today.