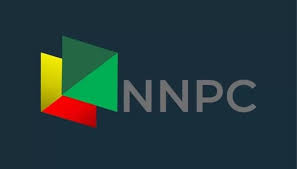 Mkpoikana Udoma
Port Harcourt — A stakeholder and former Chairman of the Petroleum and Natural Gas Senior Staff Association of Nigeria, PENGASSAN, Mr. Azubuike Azubuike, has described as policy somersault, the approval of the sum of N1.9 trillion to the Nigerian National Petroleum Company Limited for road reconstruction.
Azubuike was commenting on the Federal Executive Council's recent approval of a whopping N1.9trillion to the
NNPCL
for the reconstruction of 44 federal roads in the country, under the tax credit policy.
The former PENGASSAN boss, Port Harcourt Zone, wondered what would be the responsibility of the Federal. Ministry of Works and the Federal Road Maintenance Agency, if NNPCL will leave its core mandate to dabble into road construction.
Azubuike, speaking excluively to SweetcrudeReports, also queried why the NNPCL was more concerned with road rehabilitation while the masses were groaning under a lingering fuel scarcity, few weeks to the 2023 general election.
He said: "NNPCL and road rehabilitation with over N1.9trillion. While we groan in fuel scarcity. Where is the Federal Ministry of Works? Is this not a policy somersault?
"NNPC has the mandate for the exploration and exploitation of crude oil. It also refines and markets petroleum products. explores, produces, refines oil, and markets and retails petroleum products. It holds shares on Nigeria in trust with IOCs and supervises its activities.
"I am aware of issue of tanker drivers and road nightmares but then, despite the executive order of the government on such road rehabilitation, we still have the FERMA, Ministry of Works, etc.
"NNPC should concentrate on its mandate. We are groaning under scarcity of petroleum products and all you see is NNPCL dabble into road rehabilitation and construction which they have no expertise on."