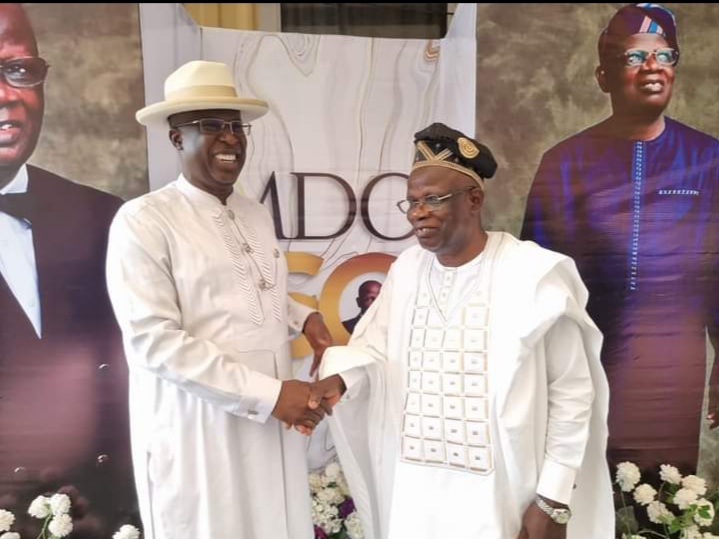 Mkpoikana Udoma
Port Harcourt — The Minister of State for Petroleum Resources, Timipre Sylva, has hailed his recently retired Chief Of Staff and Senior Technical Assistant, Mr Moses Olamide, as a loyal and true servant of Nigeria.
A statement by the Special Assistant on Media and Public Affairs to the Minister of State for Petroleum, Julius Bokoru, said the Minister spoke at Mr Olamide's retirement gala in Abuja of Friday.
The statement quoted Sylva of speaking on the unity they shared and Mr Olamide's incredible zeal for service.
He added that Olamide's vast knowledge and experience in the oil and gas sector was a huge positive to the passage of the Petroleum Industry Act.
"I want to use this opportunity to thank you for the very loyal and competent service you rendered to me and the Ministry of Petroleum Resources.
"On behalf of the Federal Government, let me thank you for your service to Nigeria," Sylva said at the ceremony which also marked Mr Olamide's 60th birthday.
Responding, the retiring petroleum engineer thanked the Minister for the honour.
Olamide spoke of national unity and the indispensable role genuine cooperation can play in achieving that.
"I dont know why I deserve this, it is very emotional and I appreciate you all for the opportunities and support I have been given."
Moses Dayo Olamide, a native of Ondo state, joined NNPC on 1st July 1991 as a Petroleum Engineer. He served in the Petroleum Engineering Department of National Petroleum Investment Management Services (NAPIMS) in the then Joint Venture Department 'B.
On September 2019 he was promoted to Group General Manager in NNPC and that same year was appointed Senior Technical Assistant and Chief of staff to the Minister of State for Petroleum, Timipre Sylva.