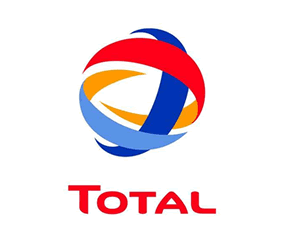 Michael Eboh
9 November 2011, Sweetcrude, Lagos – Total Nigeria Plc has announced an interim dividend of N679.044 million for its shareholders, representing a dividend of N2 per share.
The company in a statement made available to Sweetcrudereports, said the interim dividend is payable December 19, 2011 to shareholders whose names appear on the Register of Members at the close of business on Tuesday, 6th November, 2011.
The company retracted an earlier advertorial, which erroneously stated that the said amount is its final dividend.
"We regret any inconveniences the erroneous announcement has caused our shareholders, Kindly note that the announcement should refer to the Declaration of an Interim Dividend and not Payment of Final Dividend as published," the company said.
The company said further, "The Directors of Total Nigeria Plc herby wishes to inform its shareholders and the general public that, the sum of N679.043 million, that is, 200 kobo per share has been approved to be paid as interim dividend, subject to the deduction of appropriate withholding tax.
"The Register of Members and transfer books of the company shall be closed from Wednesday, December 7, 2010 to Friday, December 9, 2011 both dates inclusive, for the purpose of preparing a dividend list."
The interim dividend is coming on the heels of the release of its unaudited financial statement for the third quarter ended, September 30, 2011.
Its turnover appreciated by 6.5 per cent to N129.926 billion, from N121.996 billion recorded in the same period in 2010, while it recorded a profit after tax of N2.567 billion, dropping by 6.01 per cent from N2.731 billion recorded in 2010.
The company recorded Net Asset Value of N11.86 billion compared with N11.134 billion recorded as at December 2010.
The company had in its 2010 financial year end, declared a dividend of N2.72 billion, representing N8 per share, broken down into interim dividend of N679.04 million and final dividend of N2.04 billion, representing N2 per share and N6 per share respectively.
In its 2010 financial performance, it recorded a turnover of N160.6 billion, dropping by 10 per cent from N178.57 billion recorded in 2009, while its recorded a profit before tax and extraordinary item of N5.783 billion, dropping by six per cent from N6.16 billion recorded in 2009.
However, boosted by an extraordinary item of N1.46 billion, it posted a profit after tax and extraordinary item of N5.44 billion, rising by 37 per cent from N3.97 billion recorded in 2009.
Chairman of the company, Mr. Stanislas Mittelman, had assured shareholders that it plans to boost its revenue and bottom line in the near future, through the expansion of its marketing activities and increased investment in productive aspects of its business.
He disclosed that the company has put in place machineries to grow the retail segment of its business, as it as taken steps to differentiate itself from its competitors through the provision of exceptional services to its customers.
To this end, he said the company is planning to set up new petrol stations across the country, while it will refurbish old ones, making them effective in service delivery to customers.