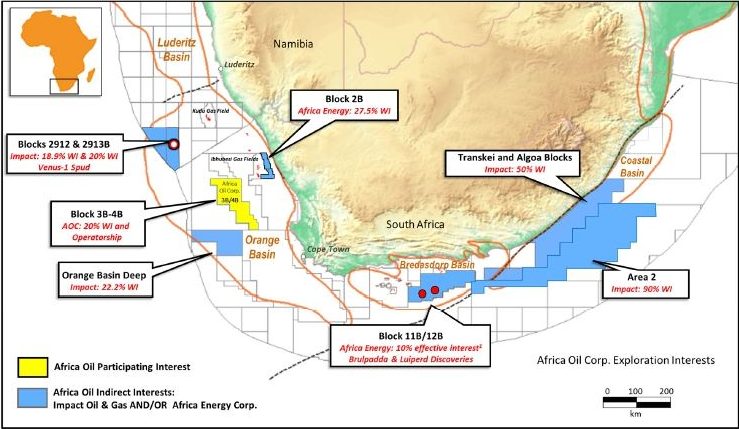 Paris – TotalEnergies has made a significant discovery of light oil with associated gas on the Venus prospect, located in block 2913B in the Orange Basin, offshore southern Namibia.
The Venus 1-X well encountered approximately 84 meters of net oil pay in a good quality Lower Cretaceous reservoir.
"This discovery offshore Namibia and the very promising initial results prove the potential of this play in the Orange Basin, on which TotalEnergies owns an important position both in Namibia and South Africa" said Kevin McLachlan, Senior Vice President Exploration at TotalEnergies. "A comprehensive coring and logging program has been completed. This will enable the preparation of appraisal operations designed to assess the commerciality of this discovery."
Block 2913B covers approximately 8,215 km² in deep offshore Namibia. TotalEnergies is the operator with a 40% working interest, alongside QatarEnergy (30%), Impact Oil and Gas (20%) and NAMCOR (10%).
Follow us on twitter