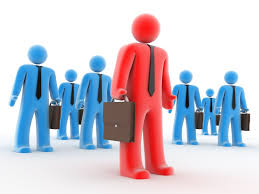 News wire — The number of Americans filing new claims for jobless benefits fell last week, while layoffs dropped to their lowest level in more than 24 years in August, suggesting the labour market was charging ahead even as new COVID-19 infections surge.
The weekly unemployment claims report from the Labour Department last Thursday, the most timely data on the economy's health, also showed the number of people on state unemployment rolls tumbling to a 17-month low in the third week of August.
Declining layoffs should help to ease concerns about the economy even if August's closely watched employment report shows a slowdown in nonfarm payrolls growth.
"Regardless of tomorrow's report, keep in mind that the weekly jobless figures say the labour market screws continue to tighten," said Chris Rupkey, chief economist at FWDBONDS in New York. "There is no sign that the Delta variant is leading to job losses across the country."
Initial claims for state unemployment benefits dropped 14,000 to a seasonally adjusted 340,000 for the week ended Aug. 28, the lowest level since mid-March 2020 when mandatory closures of nonessential businesses were enforced to slow the first wave of coronavirus cases.
There were notable declines in applications in California, Illinois and Virginia, while Ohio and Missouri reported big increases. Economists polled by Reuters had forecast 345,000 applications for the latest week.
Claims have dropped from a record 6.149 million in early April 2020. They, however, remain above the 200,000-250,000 range viewed as consistent with healthy labour market conditions.
The latest wave of COVID-19 cases, driven by the Delta variant of the coronavirus, and an acute shortage of workers have left some economists expecting moderate job gains in August. Labor market indicators last month were mixed, with a measure of factory employment contracting and private payrolls undershooting expectations.
But hiring by small businesses accelerated and consumers' views of the labour market remained fairly upbeat.