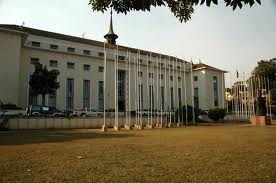 24 October 2011, Sweetcrude, London – Shares in London-listed Tullow Oil began to rise on Monday morning as a report claimed the London-listed independent's planned $2.9 billion Ugandan assets sale could be back on track.
Lawmakers from Uganda's ruling National Resistance Movement on Saturday voted to rescind a resolution which was blocking Tullow's proposed farm-down of assets to Total and CNOOC, Reuters reported.
Parliament still, however, has to approve the motion, Reuters continued.
News of the reported breakthrough, achieved during a week-long retreat to iron out issues which have seen a moratorium imposed on oil operational activity in the wake of corruption allegations, surfaced on Monday with Reuters citing unidentified Ugandan officials.
Shares in Tullow warmed under 1% before the opening of trading on the London Stock Exchange on Monday morning.
The news wire also reported that three Ugandan ministers, who were facing the sack over allegations of corruption in oil industry dealings, be reprieved at least until a thorough investigation is conducted into the allegations.
Tullow stood accused of bribing Ugandan ministers in order to influence decision making, something the company's chief executive, Aidan Heavy, has vehemently denied.
Heavey recently described the allegations against Tullow as "outrageous and wholly defamatory, demonstrably false and appear to be founded on misunderstandings about how the global oil and gas industry works".
Tullow is considering legal action to protect the reputation of the company and that of its -employees.
Uganda's parliament votedin early October to ask the government to delay Tullow's proposed sale of assets to Total and CNOOC until the country has all the necessary laws in place. Last year the independent had agreed a $2.9 billion sale to the French and Chinese majors.
Tullow has been awaiting final government approval for the partnership which is expected to unlock a $10 billion investment developing the oil sector into production phase.