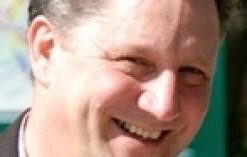 12 March 2013,London – UK's energy ministry has appointed, Duarte Figueira, an expert on offshore wind to lead its newly established shale gas office.
Figueira, head of offshore renewables at the energy ministry for five years, will start his position at the helm of the Office for Unconventional Gas & Oil on 18 March, Reuters reported.
The creation of the new office was announced in December and aims to simplify regulation of the unconventional gas sector which the government says could reduce Britain's dependency on imports.
Since April 2012, Figueira has been working as Head of Strategy in the offshore wind business of French oil and gas services company Technip on a secondment from the Department of Energy & Climate Change (DECC).
"Duarte Figueira is coming back to DECC following a year-long secondment to Technip, where he has been working on offshore wind issues," a spokesman for DECC said.
He previously worked at government departments on compliance with nuclear weapon obligations and to promote UK infrastructure companies abroad, his profile on professional networking site LinkedIn showed.
The development of unconventional gas in the UK via hydraulic fracturing has been a highly controversial topic.
Wells drilled by privately held Cuadrilla Resources in 2011 were abruptly halted after they were tied to seismic tremors. A ban on fracking was put in place shortly thereafter.
In December, however, officials lifted the ban. UK Prime Minister David Cameron said the country wants to be "part of that revolution" of shale gas sweeping the US and elsewhere.