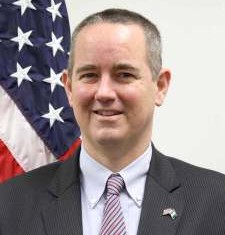 Oscarline Onwuemenyi
16 May 2013, Sweetcrude, Houston – The Consul-General of the United States to Nigeria, Mr. Jeffrey Hawkins has expressed United States government readiness to establish a $250 million fertilizer plant in Edo State.
Hawkins, who paid a courtesy call to the state Governor, Adams Oshiomhole during an inspection of projects in the state, said the $250 million fertilizer plant is being planned by the Overseas Private Investment Corporation (OPIC) of the United State Government.
He said, "We are here because we are proud that the Overseas Private Investment Corporation of the US government is involved with the Green Petrochemical Company, which is making a $250m investment, and we are happy that this important fertilizer plant will have the support of the United States Government."
Hawkins added that the plant will create about 1,500 jobs. "That is something we are hoping to take a look at when we are here. The United States has had a long relationship with you way back before your time in politics and your activities as one of Nigeria's premier labour leaders, and we are very happy to continue with that relationship," he added.
Hawkins in his address also described the state Governor who was a former president of Nigerian Labor Congress (NLC), as one of the most effective governors in Nigeria.
"We are happy that people of your state obviously think highly of you and your re-election is what we in America call landslide. You are someone many people point to when answering the question: 'Who is the most effective governor in Nigeria?' Often, the answer is Comrade Adams Oshiomhole," he said.
Speaking on the proposed project, Governor Oshiomhole thanked the US government for the planned investment in the state.
"We trust we can count on your support. I am happy for the good news that a US agency is supporting a fertiliser plant here, and this shows the confidence and we are happy about that," Oshiomole said.