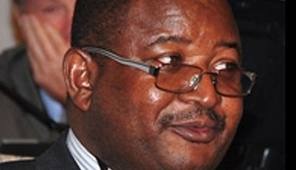 Emanuel Elebeke
20 November 2012, Sweetcrude, Abuja – GROUP Managing Director of the Nigerian National Petroleum Corporation, NNPC, Mr. Andrew Yakubu has said that the corporation has surpassed its target gas supply and currently has surplus availability for power generation.
Mr. Yakubu disclosed this in an exclusive interview during the 42nd annual General Meeting and conference of Nigerian Society of Chemical Engineers, NSCHE, in Abuja.
He said the feat was part of his vision to actualise the federal government's strategic direction for proper harnessing of the rich deposit in the Nigerian oil and gas sector, adding that the corporation has also embarked upon some other strategic projects to actualize this objective.
"When I came on board, there were a lot of challenges with gas for power installed capacity. We have focused on that and as at today, we are in surplus of gas supply for power generation.
"We are also moving in that direction to actualize our short and medium term objectives to ensure that we actualize this initiative to support power generation.
"NNPC is at the threshold of ensuring that oil and gas sector resources are properly harnessed in the oil and gas sector. This strategic vision is in line with Mr. President's strategic direction for oil and gas industry. Our target is to grow gas reserve and it is our vision to grow it to 40 million barrels per day," he said.
In addition to ensuring sufficient gas supply for power generation, the NNPC boss also indicated commitment towards maximizing utilization of domestic gas in the country.
"All our activities are geared towards achieving this strategic direction. Our strategy is also to maximize utilization of gas resources with particular focus on domestic gas utilization.
"We are aware that our power per capital is the lowest in the world and is part of this administration's plan to grow power to 40,000 mega watts installed capacity. And in doing so, gas becomes a very key component because gas will actually take 80 per cent on power generation. So, one of the key strategies that we have is to ensure that we actualize this goal, he added.
As part of NNPC's effort to ensure sustenance of growth in the industry, he said the corporation had put in a place key participants in the gas value chain such as producers, transmitters down to customers in the line of distribution.