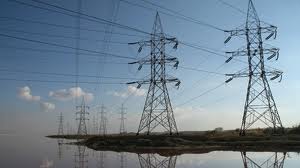 21 January 2013, Harare – HEAVY electricity consumers should brace to pay more money compared to clients who use less power, dispelling complaints by some consumers that they were being overcharged, Zesa says. Zesa has set a lower rate for the first 50 kilowatt hours a month which is designed for vulnerable
groups and were billed at 2 US cents per unit while those that used between 51 and 300 kilowatts were charged 11 US cents per unit.
This has seen some consumers who slipped into the 51 kilowatts range complaining that the recently introduced prepaid-meters system by Zesa was cheating them as their units got used up quickly.
Zesa Holdings spokesperson Mr Fullard Gwasira said tariffs for prepaid meter users had not been increased, but consumers would witness a corresponding rise in electricity payments if they used more energy.
Zimbabwe Energy Regulatory Authority only gave the power utility the green light to increase average tariffs from US9,83c kilowatt per hour to US9,86 cents.
Consumers also complained that apart from new charges, Zesa was deducting more than 20 percent from amounts they pay to settle outstanding debts.
The power utility should deduct 20 percent from the amount paid by a client to settle outstanding debts, if any.
However, Mr Gwasira said people were complaining because they were now monitoring their electricity consumption.
"Customers are now paying more attention to electricity consumption because of a more direct relationship between use and payments," he said.
"If you use more electricity, you will witness a corresponding rise in electricity payments. The way to go is conserving energy in the homes."
He said prepaid meter users paying huge amounts of money were using a lot of electricity.
"If you consume more electricity, you are considered a heavy consumer and you pay more," he said.
"People should know that the first 50kWh are designed for vulnerable groups and are billed at 2 cents per unit. If you use electricity in the range of between 51kWh and 300kWh you pay more that is you are charged 11 cents per unit.