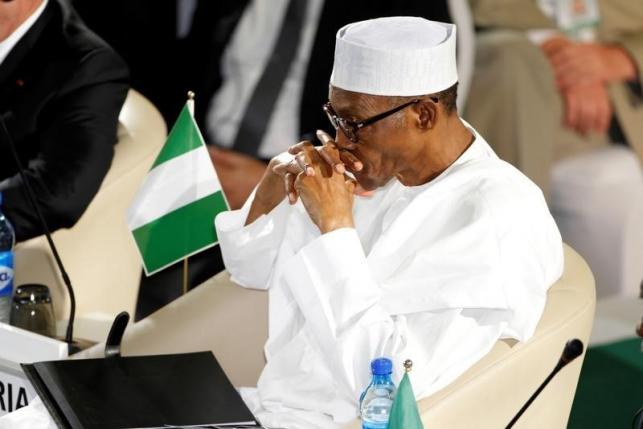 Oscarline Onwuemenyi
18 October 2017, Sweetcrude, Abuja – President Muhammadu Buhari on Tuesday in Abuja pledged continued support for the socio-economic development of the Niger Delta region, with the signing of a bill for the establishment of the University of Petroleum Resources, Effurun, Delta State, into law.
Giving the assurance at a brief ceremony in the State House to sign the bill, the president said, "This administration is fully committed to supporting the Niger Delta in its endeavour to achieve socio-economic development."
He appealed to all communities in the region to strive for peace through dialogue in resolving all conflicts not only among them but also with business entities and the authorities.
With the signing of the bill into law, the path has been cleared for the establishment of the specialised university in the Niger Delta, charged with training and research in petroleum technologies.
In May, the president had given a directive that the Nigerian Maritime University, Delta State, be opened for activities before the end of the year "is in line with the demands championed by major stakeholders" in the Niger Delta region of the country, the presidency has said.
The directive comes a day after the Nigeria Senate passed a bill to give legal backing to the school, three years after its foundation was laid by the former president Goodluck Jonathan.
The decision to open the new university followed recent engagements Vice President Yemi Osinbajo had with Niger Delta leaders on behalf of the federal government.
The presidency, Thursday, described the development as "a clear effort to further the Niger Delta New Vision policy of the Buhari administration."
A statement issued by Mr. Laolu Akande, the spokesperson of the vice president, said a five-man inter-agency Committee to be headed by the Minister of Education, will see to the implementation of the president's directive.
Other members of the committee will be picked from the Ministry of Petroleum Resources, National Universities Commission, NUC, Nigerian Maritime Administration and Safety Agency, NIMASA, and the Office of the Deputy Governor of Delta State.
Mr. Akande said that the federal government was at the final stage of developing technical criteria for the issuance of operating licenses for the establishment of modular refineries in the Niger Delta, in addition to having a roadmap that would address the development challenges in the region.
"A roadmap for addressing regional development challenges is being developed by an inter-agency working group comprising of Ministry of Niger Delta, Niger Delta Development Commission, Ministry of Environment, Ministry of Petroleum Resources and Ministry of Power, Works and Housing.
"This group is working in partnership with experts seconded by Pan-Niger Delta Forum, PANDEF, and key resource persons financed by a bi-lateral international development partner.
"The roadmap will be based on the framework of the 16-point agenda developed by PANDEF."