Neville Amorighoye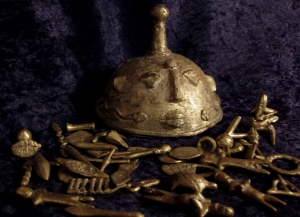 1 October, 2011, Sweetcrude, Warri—Delta State Commissioner for Oil and Gas, Mr. Mofe Pirah, has appealed to stakeholders in Ugborodo community of the state to give peace a chance.
He was speaking in the backdrop of crisis in the community over who leads its new executive.
Also at the centre of the crisis is Chevron Nigeria Limited's handling of the Federal Government's Local Content policy in the construction of the Escravos Gas-to Liquid (EGTL) plant, leading to the shut down of the construction site by warring factions in the community, and subsequent delay of the project that was expected to take-off on October 1.
"Nothing can be achieved by fighting in Ugborodo community, rather aggrieved parties should sit together at a roundtable and proffer solution to the problem in Ugborodo," Pirah said.
In the past two weeks, Ugborodo, the richest oil and gas producing community in Delta State, has been embroiled in power tussle over who leads the new executive in the community.
There had been allegations and counter allegations by the aggrieved parties in the community that some officials of Chevron Nigeria Limited and their collaborators in the Nigerian National Petroleum Corporation (NNPC) were encouraging the crisis in the community for their selfish interests.
One of the issues involved in the press war by aggrieved parties is the contract for catering services at the multi-billion naira Escravos Gas to Liquid plant.
A section argued that the Federal Governments's local content policy in the oil and gas sector had not been properly followed in the EGTL catering contract and in other areas of the project, while the other group says everything is perfect and wants the status quo maintained since some Ugborodo indigenes are part of the supply chain as sub-contractors.
Following failure to agree on the issue, aggrieved parties had shut the EGTL construction site for the past two days, delaying the project that was expected to take-off on October 1.
It was in view of these that Mr. Pirah called on stakeholders to reconsider their stand on the vexed issue of catering contract and other related issues to give peace a chance in the community.
"In my capacity as government representative in oil and gas, I enjoin our leaders and stakeholders to give peace a chance in Ugborodo. Delta State Government is looking into this matter and all peaceful avenues are been explored to resolve the issues in Ugborodo."