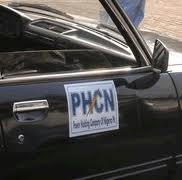 03 September 2013, Lagos – West Power & Gas Holding, WPG, the preferred bidder for Eko Distribution Company or Eko DISCO, has set aside N40 billion ($250 million) to restore the power plant. In a statement, the company disclosed that it had raised close to N80 billion ($500 million) in equity and debt financing, in a bid to renovate the firm and improve the distribution network operations.
The Chairman of the power firm, MR. Charles Momoh, who said a world class of local and international industry experts have been deployed to oversee the project said it was "critical and a major step in rehabilitating the plant and ultimately the power sector in Nigeria".
In December 2010, the National Council on Privatisation, NCP, advertised for Expressions of Interests, EOIs, from prospective core investors interested in possessing controlling stakes of 15 distribution companies of the PHCN, with a view to encouraging private sector participation and to attract foreign and local investment, to ensure reliable power supply.
The Eko Power Company, which is one of the distribution companies, DISCOs, covers the southern parts of Lagos and Ogun states and was successfully won over by WPG, who paid (N16.2 billion) $101 million for a 60 percent stake.
At the end of the bidding process, Nigeria's government reportedly raked in about $2.238 billion (N358 billion). The amount represented 7.18 percent of the national budget of N4.987 trillion in 2013, making it the biggest privatisation sale ever in Africa. "The success of the implementation would be a milestone towards future growth of the country", Momoh added.
Kirk Leigh, Daily Newswatch