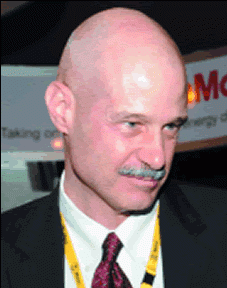 02 October 2012, Sweetcrude, LAGOS – THE Petroleum Industry Bill, PIB, seeking to overhaul Nigeria's oil sector would lead to a halt in new investments if passed in its current form due to onerous fiscal terms, the head of ExxonMobil's Nigeria operations has said.
Mark Ward, who also leads a grouping of oil majors operating in Africa's top producer, said industry players shared the view that the current bill jeopardizes Nigeria's bid to boost new investment and output.
He re-echoed a similar comment last week by Mr Mutiu Sunmonu, managing director of Shell Nigeria.
New investment in Nigeria's oil industry has already been limited in recent years due to lingering uncertainty over the bill.
"Quite frankly, the extremely large investments that are needed are seriously at risk under the proposed PIB (Petroleum Industry Bill) terms," he told a forum on the bill in the economic capital Lagos.
If the bill passes without significant changes, "the government's aspirations to grow the business and the industry will not be met," he said.
Oil Minister Diezani Alison-Madueke has described the bill as fair to the government, oil firms and Nigerians, who have long pushed for a fairer shake from an industry that has left the country's Niger Delta region badly polluted.
Legislation to reform Nigeria's much criticized oil sector was first introduced in 2008.
President Goodluck Jonathan sent a fresh version of the bill to parliament in July that lays out immense changes to the industry and restructures the state oil firm, widely seen as riddled with corruption.
Ward argued that the new bill could push the government take from oil revenue to above 90% of all revenue. "Nigeria is already one of the most onerous fiscal regimes and now the government wants to make it tougher?…That is something we don't understand," Ward said.
Any hopes of expanding lucrative offshore production would be quashed if the bill passes unchanged, Ward said. "For deepwater: we're done. There are no investments that can be supported under the current terms of the PIB," Ward said.