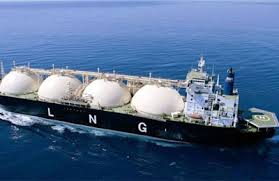 Singapore — Asian spot liquefied natural gas (LNG) prices this week slipped to a 22-month low amid slow demand from Japan, China and South Korea.
The average LNG price for May delivery into northeast Asia LNG-AS was $12 per million British thermal units (mmBtu), down 4% from the previous week, industry sources estimated.
The average price for June delivery was estimated at $12.50/mmBtu.
"North Asia is still lacking demand, some players have elected to send out cargoes as storage is in good shape which is putting downward pressure on pricing," said Toby Copson, global head of trading at Trident LNG.
"Despite a good number of tenders being awarded in South Asia, last done rates continue to weaken. Without Chinese, Korean and Japanese bids, the market is likely going to continue its current trajectory of new lows."
Customs data on Thursday showed China's January-March natural gas imports fell 3.6% from a year earlier to 26.7 million tonnes.
China, the world's top LNG importer in 2021, emerged from stringent pandemic curbs late last year, prompting expectations of a rebound in energy demand.
"As Q1 demonstrated, China did not come back in the way people were hoping for post-COVID reopening," said Hengky, senior LNG analyst at Refinitiv.
He said there could be modest increases in Chinese demand in the second half of the year, though term cargo supplies could exceed demand.
"There could be some excess for them to try and resell back to the market. Bear in mind that China is sticking with their policy of leaning towards coal as the main source for energy security purposes," he said.
"We also expect them to increase flows of pipeline gas, from Russia primarily."
In South Korea, terminal inventories are also "very high" said Samuel Good, head of LNG pricing at commodity pricing agency Argus.
"We're hearing buyers in the country are seeking to slow the flow of long-term LNG receipts in attempts to avoid reaching tank-top situations, as well as staying away from the spot LNG market," he said.
"Together with largely mild weather as northeast Asia shifted from winter into summer, weather forecasts are pointing to a broadly cool start of the new season which could limit cooling power sector gas demand."
In Europe, S&P Global Commodity Insights assessed its daily northwest Europe LNG Marker (NWM) price benchmark for cargoes delivered in May on an ex-ship (DES) basis at $11.191 per mmBtu on April 13, a $2.40 discount to the May gas price at the TTF Dutch gas hub.
Ongoing strikes in France have affected its LNG sendout, with a force majeure issued at the Dunkirk LNG terminal on April 13.
But overall, Europe remains well supplied as Atlantic export flows continue to be pointed to Europe, though the southern hemisphere winter will draw some supply to South America in the coming weeks, said Argus' Good, who on April 13 assessed the northwest Europe delivered LNG prices for May at $11.70/mmBtu.
On LNG freight, Pacific spot rates fell this week to $59,250 per day on Friday, its lowest level this year, said Edward Armitage, an analyst at Spark Commodities.
Atlantic rates meanwhile rose to $42,750 per day on Friday.
Reporting by Emily Chow; editing by Jason Neely – Reuters
Follow us on twitter