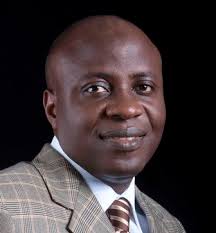 Oscarline Onwuemenyi
01 October 2017, Sweetcrude, Abuja – The Executive Secretary of the Nigerian Extractive Industries Transparency Initiative (NEITI), Mr. Waziri Adio, has lamented that over-dependence on oil revenues had led the country into the recent economic recession, even as he advised the Federal government to delink the country's economic fortunes "from the fate of oil prices".
Adio, who stated this at the third edition of the annual lecture of the Dauda Adegbenro Foundation, which held at the University of Ibadan, Oyo State, stressed that the days of oil were numbered, appealing to the government to act on time.
He said, "After five consecutive quarters of negative growth, national productivity returned to positive territory in Q2, 2017 with 0.55% rate. One of the major reasons we exited recession was because of positive growth in the oil and gas sector based on increased oil production and higher oil prices," he said.
"In a way, we can say that the oil sector took us into recession and took us out of it. We need to be alive to the danger of a double-dip and prevent that from happening. No doubt the exit from recession should be celebrated. But as many have said, the growth is still fragile, not widespread or deep enough. Most importantly, we need to delink our economic fortunes from the fate of oil prices."
Adio noted that after 59 years of exporting its first vessel of oil, Nigeria could not independently state the daily production of oil from its fields.
He said the country had failed to place meters to verify production volumes and continues to rely on production figures supplied by operators in the industry.
"We need to know exactly how many barrels of crude oil we produce, not just how many barrels that we export. NEITI's first audit report (covering the period from 1999 to 2004) claimed that Nigeria did not know or could not independently and scientifically state its oil production beyond the say-so of the operators," he said.
Adio also said NEITI had recommended multi-phased, calibrated meters at oil well-heads, flow stations and export terminals, but this was yet to be considered by the government.
According to him, "The situation remains the same, 11 years after that report was released, 59 years after we exported our first vessel of oil and 61 years after we discovered oil in commercial quantity in Oloibiri, in present Bayelsa state.
"We need to come to terms with the reality that a natural resource-led development approach leads to a mirage. From 1981 to 2015, Nigeria earned a total of $715 billion from oil."
He added that "It is a lot of money, but not an awful lot when you take our population size and developmental needs into consideration. And for perspective, the market value of Apple is $751 billion. That is just one company.
"Time is not on our side: our oil will run out in 38 years; the world is rapidly moving beyond oil, as countries embrace electric vehicles and even the oil majors are moving to gas.
"Yes, there are other uses of oil beyond gasoline and we are more of a gas than an oil country. But the glorious days of oil and even other natural resources seem numbered. We might be lucky to experience another boom before the bottom falls off. Now is the time to optimise, to manage transparently and prudently, and save for the rainy days and the future, whether prices are high or low."