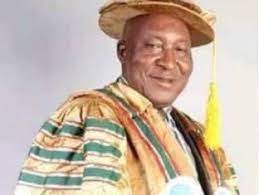 Mkpoikana Udoma
Port Harcourt — The Vice Chancellor of Nigeria Maritime University, Prof Emmanuel Adigio, says the university has not received any N3billion said to have been released to the institution by Nigerian Maritime Administration and Safety Agency, saying that the school has no record of such funds.
Adigio speaking to newsmen explained that the monitoring of funds made available to federal government establishments by the anti-graft agencies in the country, has made it very difficult to divert any funds meant for the institution.
He added that he was committed to tackling some of the major challenges confronting the school by 2022, while calling for the understanding of both staff and students in the collective efforts to build a solid institution.
"We are very optimistic that as we go into the new year, we are going to be tackling the issues that had impeded on the wellbeing of our staff and students one after the other with the support of the government, our donors and relevant stakeholders.
"No N3billion or any money was sent down here. You see, the way funds are being monitored in the country today, you cannot misappropriate funds again.
"If you divert any fund meant for a particular project on something else, then you are inviting trouble to yourself as the officials of the various anti-graft agencies are monitoring such funds. So, if I've diverted such huge funds, by now they would have come after me.
"Funds were not released for allowances and now you are talking about N3 billion. If such money had been released to this institution, I think I would be most excited and am sure everybody would have been smiling by now. But as far as such fund is concerned, it was never released to us."